IronMind Training Gear
Essentials for an Edge
Bags, muscle rub, lifting straps, performance wear . . . the things that can either be the missing links or the keystones. IronMind has a tradition of bringing its vision and proven quality to some areas of the iron game that had been long overlooked and we think that when you take a look at these items, you'll be glad we did. Here's to your next PR.
| | |
| --- | --- |
| | Performance Wear |
 Our Tech Threads™ wick like a charm ...
In 2005, IronMind introduced a radical notion in the strength world: instead of just continuing to offer more T-shirts that, while admittedly head-turningly sharp, would turn into soggy duds when you worked up a sweat, we introduced the concept of performance clothing into the IronMind product line and the larger strength world. Hey, we figured, why should guys who like to run in the rain or dangle off cliffs by their fingertips be the only ones to take their wardrobes into the 21st century?

You'll find IronMind's Tech Threads performance wear and other gear in our on-line store.
Magic Elixir
As John McCallum pointed out, running and lifting go together like ham and eggs, but one reason that lifters don't run is because they don't know how to start, especially since they are not planning to enter the Boston Marathon, and most running clothing is just as out of touch with what lifters need. At IronMind, we have long realized the value of both of these pursuits and the magical elixir formed by their combination, so in 2005 we decided to bridge the gap: Tech-Threads™ for strength athletes. Check out the Performance T-shirt, the Silk Road Performance Shorts, the Capo dei Caps™, and the Warm Weather X-Training Socks—and especially if you have a history of chafing when you run, buy yourself some BODYGLIDE® .
Tough-As-Nails Bags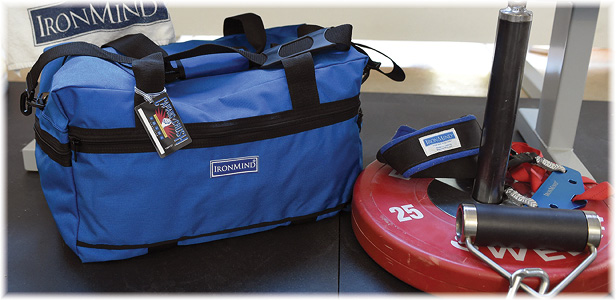 Small Items With a Big Impact
Strong-Enough Lifting Straps... anything less is a bust!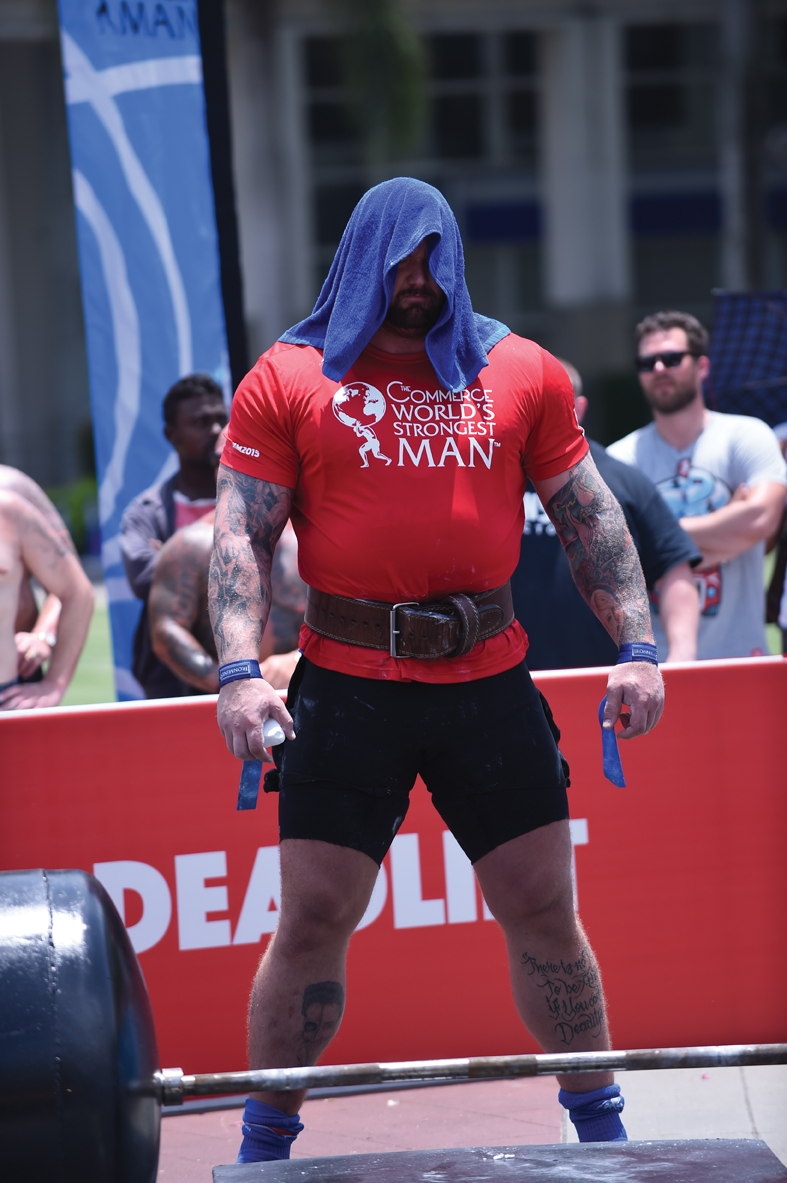 Hafthor Julius Bjornsson at the 2015 World's Strongest Man. Randall J. Strossen photo.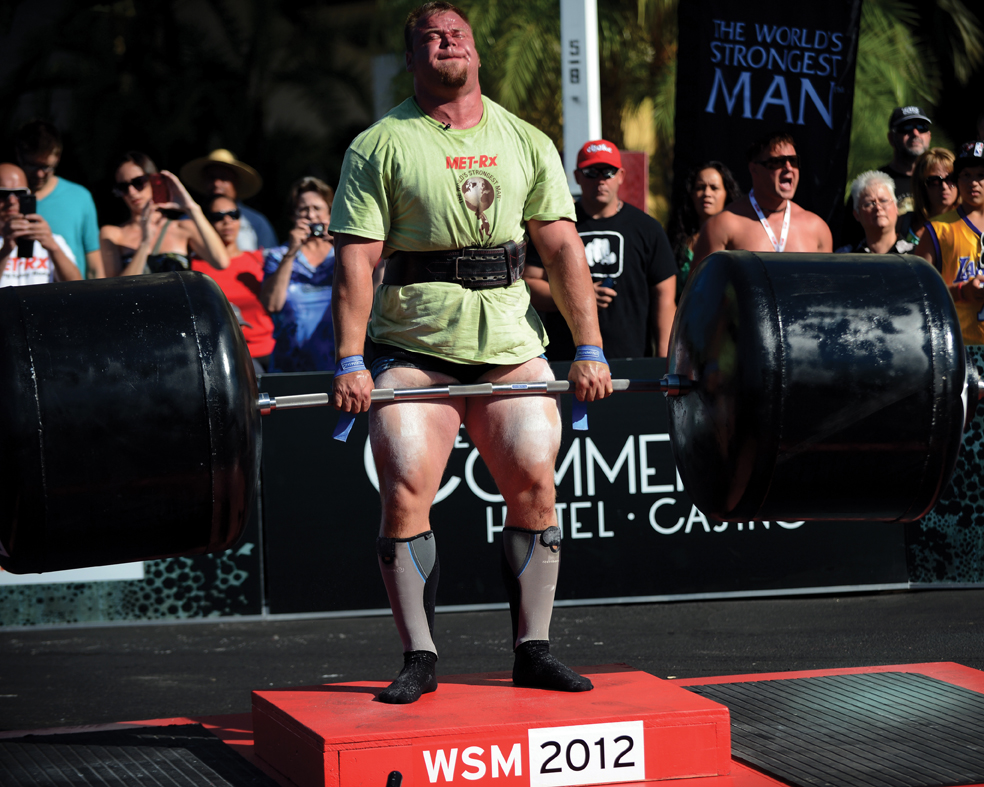 Johannes Arsjo at the 2012 World's Strongest Man. Randall J. Strossen photo.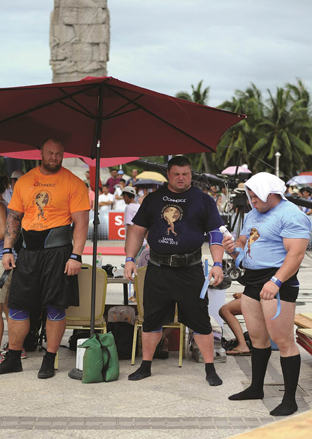 Hafthor Julius Bjornsson, Zydrunas Savickas, and Vytautas Lalas taking a break from the action in their IronMind lifting straps at the 2013 World's Strongest Man. Photo by Randall J. Strossen.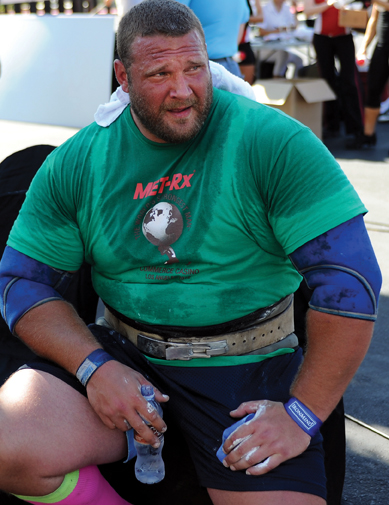 Terry Hollands between events at the 2012 World's Strongest Main. Randall J. Strossen photo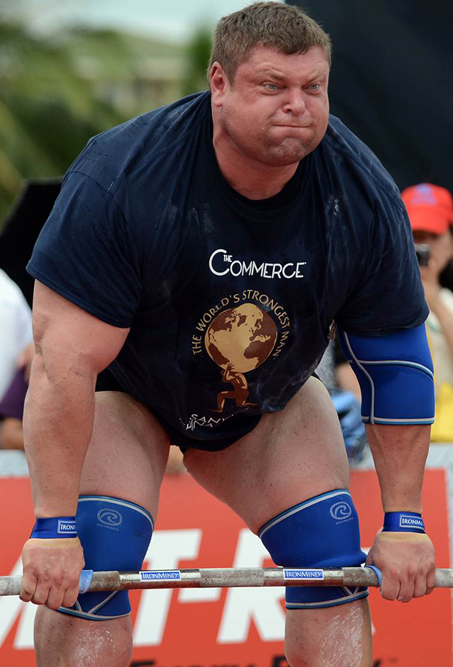 Zydrunas Savickas at the 2103 World's Strongest Man. Randall J. Strossen photo.