Fathers, Sons, and Daughters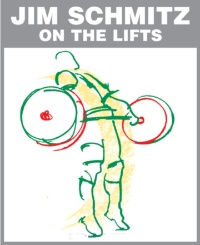 By Jim Schmitz

U.S. Olympic Weightlifting Team Coach 1980, 1988 & 1992
Author of Olympic-style Weightlifting for Beginner & Intermediate Weightlifters Manual and DVD
Fathers, Sons, and Daughters

This past football season I noticed that some of this year's stars were the sons of previous stars, like Peyton Manning, the son of New Orleans great Archie Manning. In the NBA there is Luke Walton, the son of Bill Walton, and in major league baseball there are Ken Griffey and Ken Griffey Jr. These are just three examples of dozens, more than I can name. This got me to thinking about all the sons and daughters of U.S. weightlifters who are also following in their fathers' footsteps. At this time I don't know of any son or daughter of a former woman lifter who has gone on to excel in weightlifting. I guess we'll have to wait for Robin Byrd-Goad and Dean Goad's children to get a little older.

The father and son weightlifters that stimulated my interest are Yurik Vardanian, 1980 Olympic champion, many time world champion and holder of around 40 world records, and his son Norik, who has done 135 and 180 at the 2004 American Open at 17 years of age, weighing 84.25. Everyone is quite enthused about young Norik's potential and future in weightlifting. Two other young U.S. lifters who are sons of weightlifters are Casey Burgener, junior champion and record holder, son of Mike Burgener, a line backer at Notre Dame and a 400-lb. (181-kg) clean and presser in the 1960s; and Jeff Wittmer, junior champion and the son of Mike Wittmer, a top U.S. lifter in the 110-kg class in the early 1980's. Four-time U.S. junior world team member and several-time junior champion Rachel Crass is the daughter of 1984 and 1988 Olympian Derrick Crass.

Tony Garcy, who placed fourth at the 1964 Olympics in the 67.5 class, has a son Andrew, who has been a top lifter in recent years. Rich Schutz, eight-time U.S. champion and 1988 and 1992 Olympian, is the son of Fred Schutz, who not only was a national champion in 1958, but also a high placer in the Mr. America competitions of the late 50's and early 60's. Tom Gough, 1996 Olympian, U.S. champion, and national record holder, is the son of Steve Gough, a very good local lifter and one of the USA's top weightlifting coaches in the 90's. Michael Cohen, 1980 Olympian and 2000 and 2004 women's Olympic team coach, is the son of Howard Cohen, a top regional lifter, coach, major contributor, and promoter, and the chairman of the U.S. Masters program. Butch Curry, 1980 Olympian, is the son of the late Jim Curry, who was a good local lifter, an official at the national level, and also the father-in-law of Artie Drechsler, junior world record holder in 1970, national official, and author of The Weightlifting Encyclopedia.

1968, 1972, and 1976 Olympian, Fred Lowe has a daughter Casey, who made it to the national level, and they both competed in the 1997 nationals. Also top coach and masters champion Ben Green's daughter Christie was a junior champion and made it to the national level. Marc Cardinal, Canadian national champion and second in the 1979 Pan Am Games and now living in the U.S., has a daughter Sarah, who has been winning junior championships in weightlifting as well as in the discus. Our USAW president Dennis Snethen's daughter Heather has been a junior national champion.

These are some of the fathers, sons, and daughters that come to my mind at this time (I'm sorry if I've left someone out). Also, I know there are many, many more fathers and sons and daughters who are participating in weightlifting and maybe some mothers and sons and daughters as well, and to them I say, "Keep it up." There is a lot more I could say about each of the above lifters, but I just wanted to let people know that our sport is extremely healthy and has a great future as long as our children want to be weightlifters.
                                                   ###

For more information on Olympic-style weightlifting, weight training, lifter profiles, and competition reports, visit our Weightlifting Resource Pages.

Jim Schmitz's gold-medal articles on weightlifting and weight training are regularly featured in MILO: A Journal for Serious Strength Athletes.

Take advantage of what Jim Schmitz, absolutely one of the best American coaches in the sport, can teach you in his Olympic-style Weightlifting for the Beginner & Intermediate Weightlifters Manual and DVD.