IronMind Home Sweat Home
Specialty Gear: Boost your Training for Big Results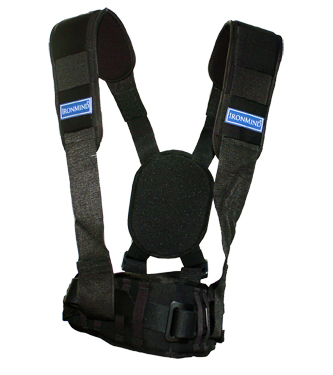 Developed in 1998 specifically for strongman contests and proven worldwide in the biggest, most prestigious competitions on the planet, the IronMind Draft Horse Pulling Harness has been the official pulling harness of the World's Strongest Man contest since 2002—and now again in 2015.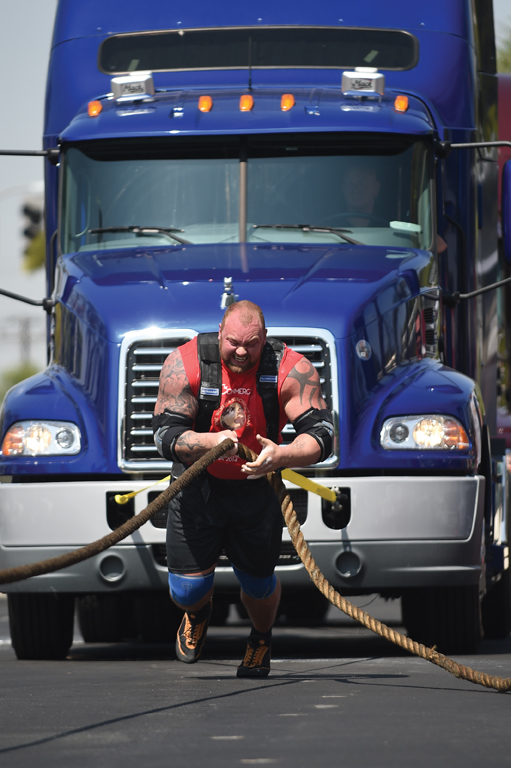 Hafthor Julius Bjornsson (Iceland), suited up in the Draft Horse Pulling Harness on the Truck Pull at the 2014 World's Strongest Man contest. Randall Strossen photo.
Pull-Ease Harness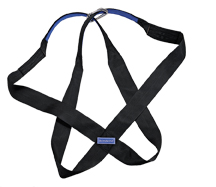 This pared-down harness has the high-strength capacity to pull and drag whatever you choose. IronMind tough, it packs small and pulls big for conditioning and endurance workouts.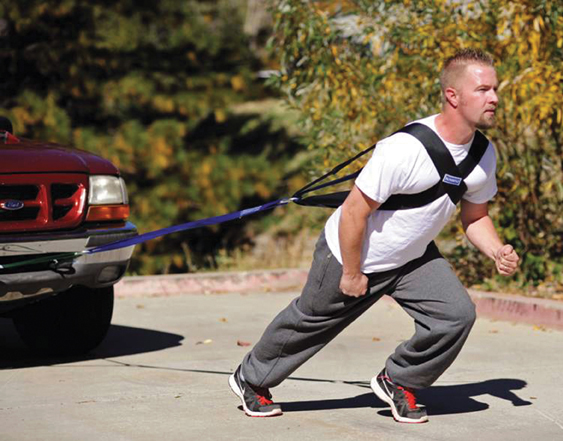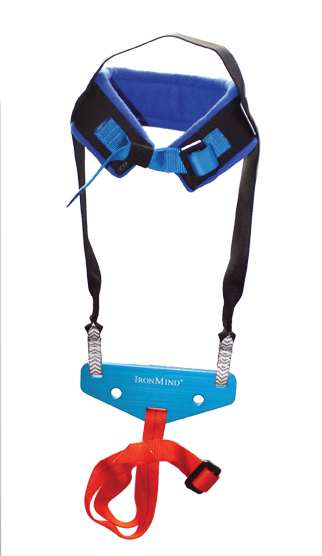 You've seen Steve "Inver Stone" Jeck using one in his show and Tom McCaughan lifting a 240-lb. stone, and then there was the inspiration from Steve Helmicki and his dog Max: so if you haven't popped one of these on your head yet and kissed your pencil neck goodbye, now's the time to do so.
FAQ About our Headstrap Fit for Hercules™
How do I attach the weight to the Headstrap Fit for Hercules™?
The headstrap comes with a strap that can be threaded through the hole in the plate and buckles onto the rigid frame, so it is fully functional from day one. For more convenience, you can also use one of our loading pins and carabiners; just buckle the strap once, throw whatever plates you want on the loading pin, and use the carabiner to clip it to the frame—this way, weight changes are extremely easy and are done in a flash.

Can I use the headstrap to work the sides of my neck?
Yes, Headstrap Fit for Hercules will help you train the sides of your neck, as well as the front and back. Our 4-way frame is a great-looking piece of hardware, and wait until you see what it adds to your neck training.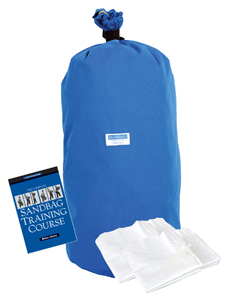 Sandbag training has some real advantages . . . perfect for football players, wrestlers, special ops guys, and everyone training for muscular endurance and cardiovascular fitness, not to mention those who would like an alternative to barrel or stone lifting.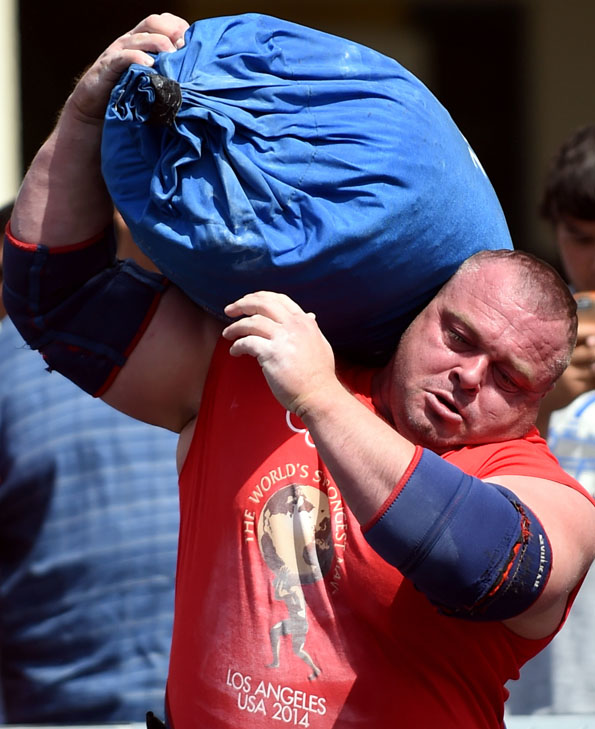 Dimitar Savatinov shoulers the Tough-As-Nails Sandbag at World's Strongest Man 2014. Randall Strossen photo.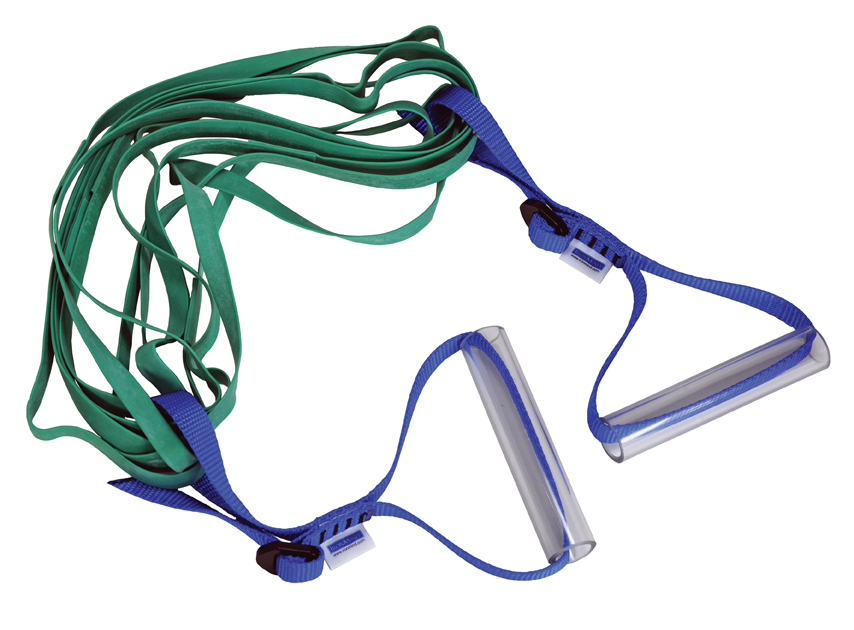 Fabled Cables are the grown-up version of the chest expander you used as a kid, so you get all those advantages of continuous tension and portability, but in a training tool made for serious strength athletes.
Training with Cables
Fred Hutchinson laid out cable training basics in a three-part MILO series, and if you would like those issues, here they are: December 98, Vol. 6, No. 3; March 99, Vol. 6, No. 4; and June 99, Vol. 7, No. 1.

Also, John Brookfield's book Training with Cables for Strength provides over fifty exercises with cables for building usable strength, stretching, and doing neck work.