2010 North American Highlander Association Update
"We already have contests planned and posted," North American Highland Association (NAHA) founder and president D. J. Satterfield told IronMind®.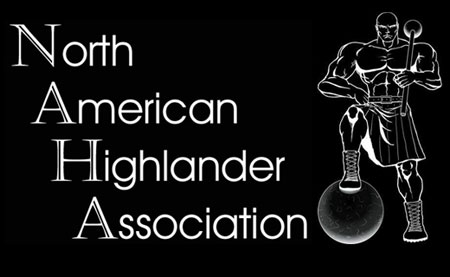 The North American Highlander Association (NAHA) was launched last year and is looking forward to strong growth in 2010. IronMind® | Artwork courtesy of D. J. Satterfield/NAHA.


The Highlander concept combines traditional Highland Games events with strongman events and the format of NAHA contests is to mix the two disciplines about fifty-fifty.

Building on the success of last year's national championships, Satterfield also told IronMind® that he expects to be announcing the 2010 NAHA Nationals in the next several weeks, with plans calling for "cash prizes again along with custom awards."

"New contests will be added as they come in," Satterfield said. "2009 was a huge success and turned out much larger than we had expected. We currently have 17 state chairs along with a Canadian representative and are very pleased with the direction NAHA is going."

For more information on the North American Highlander Association and details on this year's competitions, please visit the official NAHA website.