Dancing With The Stars Victory Produces a Gold Rush for World's Strongest Man Magnus Samuelsson
Magnus Samuelsson is the first person to win World's Strongest Man and Dancing With the Stars, and he told IronMind today that the media attention he has been getting is "phenomenal."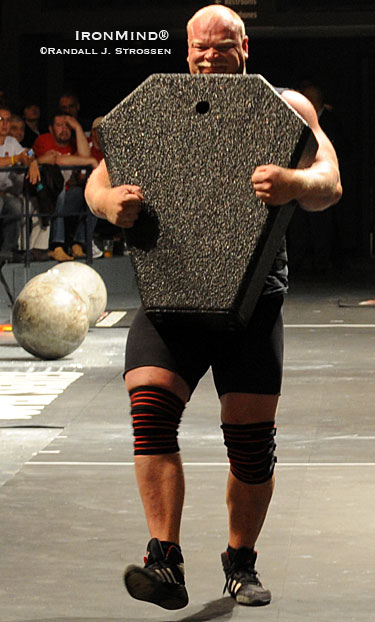 When you're a World's Strongest Man winner, this is how you cross train for Dancing With The Stars. Ask Magnus Samuelsson, the first (and to date the only) person ever to win both contests. IronMind® | Randall J. Strossen photo.


Since his dance floor victory last Friday night, Samuelsson said he is receiving "requests for 15 or 20 shows a day." The mass media attention he has received from his success on Dancing With The Stars has taken him from prominence in the strength world to much broader markets, Samuelsson said. "It is quite remarkable that because of dancing, something I'd never done before, all of this has happened."