Business Week Features IronMind, Captains of Crush Grippers
The February-March issue of Business Week's SmallBiz magazine is just hitting newsstands and one of the articles features IronMind®.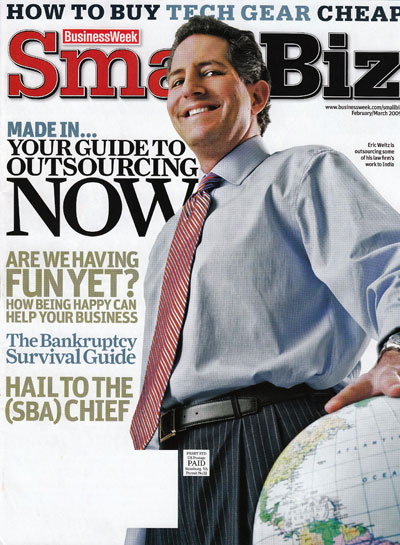 IronMind® and Captains of Crush® Grippers caught the eye of Business Week. IronMind®


Focusing on Captains of Crush® Grippers and noting IronMind®'s marketing acumen, the article presents the small California business and one of its signature products to an audience that might never have known how addictive strength training - especially on Captains of Crush® Grippers - can be.

IronMind® founder and president Randall Strossen said, "I was quite surprised and immensely flattered when Business Week writer Louise Lee called - this was big news at IronMind®. Thank you, Business Week!"

If you just can't wait to get your hands on a hard copy of the magazine, you can read the article online:

"IronMind Captains of Crush: A Lesson in Clever Marketing."