Zydrunas Savickas: Chopping Away at the Log Lift World Record

Referring to his most recent world record, Zydrunas Savickas told IronMind®, "The 210-kg log lift was easy for me," proving again that Zydrunas Savickas is the best in the world in this basic strongmen event; and what's even more interesting is that it sounds as if the Lithuanian strongman star isn't close to being maxed out yet.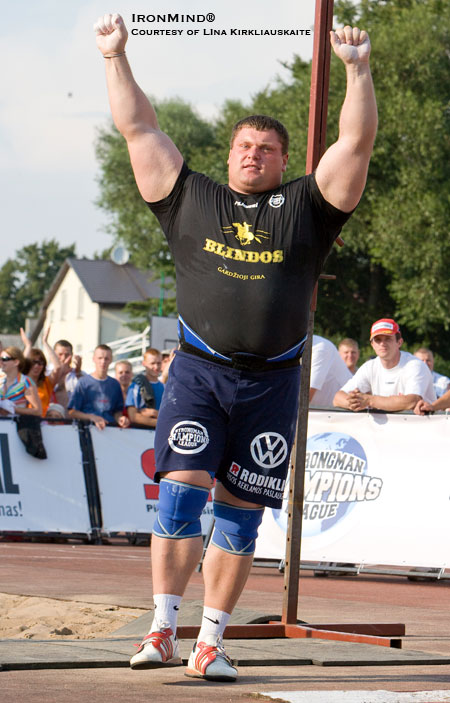 Zydrunas Savickas set a world record in the weight for height using a 25-kg beer keg, as well as a world record on the log lift this weekend at the Strongman Champions League Lithuanian Grand Prix. IronMind® | Photo courtesy of Lina Kirkliauskaite.

"My best training result is 220 kg," Savickas said. "I lift it two years ago in training."

Now, though, the Lithuanian strongman has a very straightforward plan: boosting the world world record in 2.5-kg increments. "So my next step must be 212.5 kg," said Savickas. And lest you think this is idle chatter, Zydrunas Savickas is already making plans for his next world record attempt on the log.

"Hope I have chance to lift it this year," Zydrunas Savickas told IronMind®.