Yakov Burkovnikov Certifies on the Captains of Crush No. 3 Gripper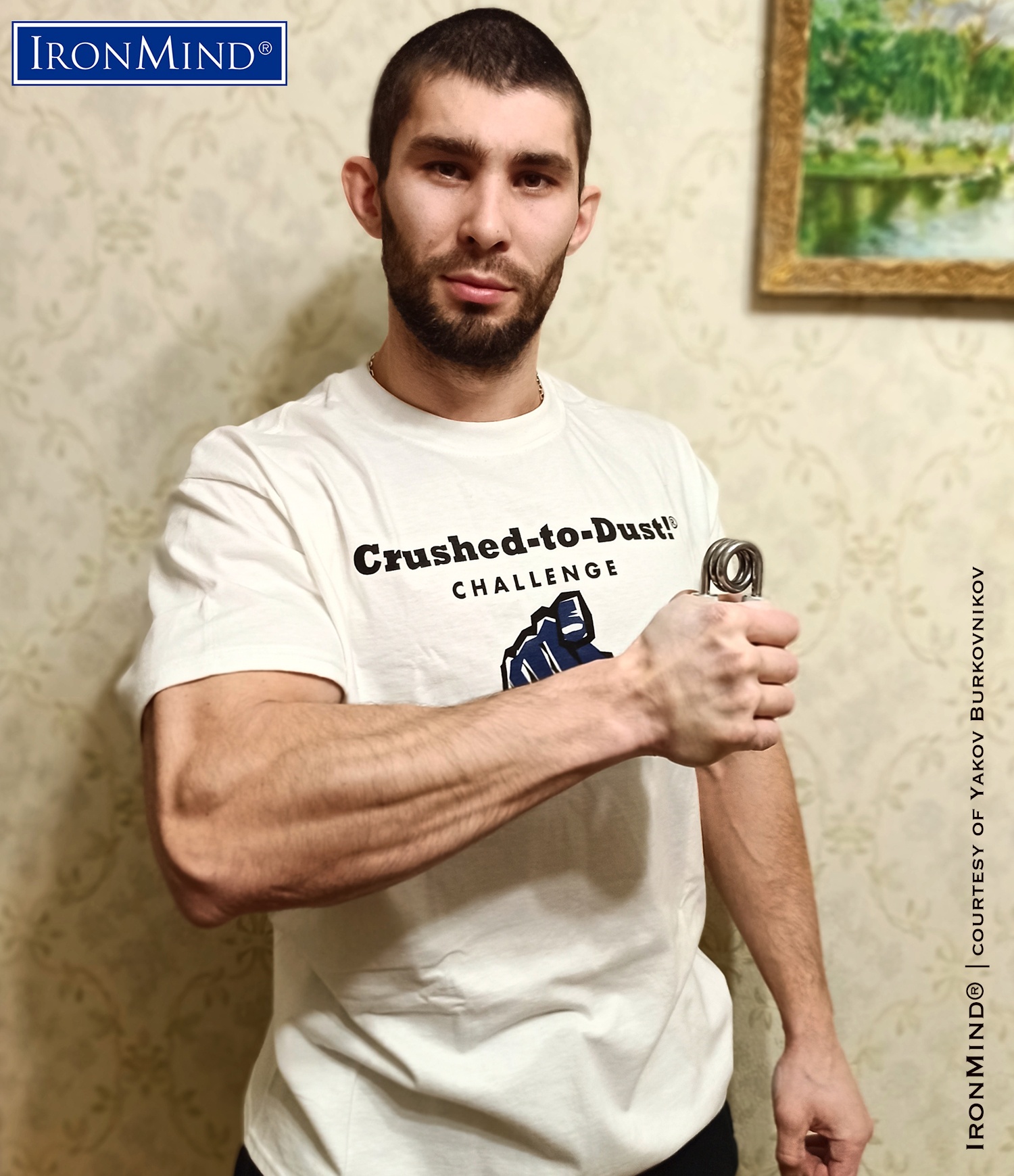 Freshly certified on the Crushed-To-Dust Challenge, Yakov Burkovnikov (Ukraine) has added more luster to his grip strength laurels by certifying on the legendary Captains of Crush No. 3 gripper.
"At the age of 8 I started training as a freestyle wrestler. At the age of 15 started powerlifting training. Later, as I became more physically and mentally prepared—Mas Wrestling and Armlifting," Burkovnikov told IronMind.
"Armlifting gave me and still giving me the boost to strengthen my grip until nowdays. I do hope to pass official certification on CoC No. 3.5 gripper under official rules in order to cement my current accomplishments in grip strength which, for sure, is handy for many sport activities and hand health."
Here's a link to the video of Yakov Burkovnikov's offical attempt to close the Captains of Crush No. 3 gripper.
Congratulations, Yakov—it' s official: you have been certified on the Captains of Crush No. 3 gripper.
###


You can also follow IronMind on Twitter, Instagram and on Facebook.
Want to talk grip, strongman, weightlifting . . . everything strength? Visit the IronMind Forum.