World's Strongest Viking Opens 2016 SCL Schedule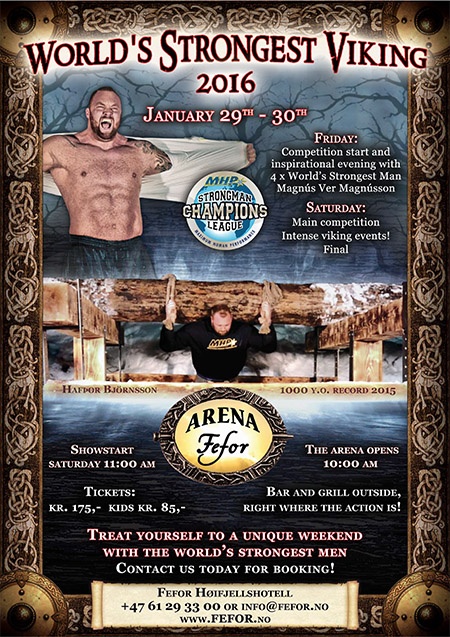 Strongman Champions League kicks off its 2016 season with the World's Strongest Viking in Fefor, Norway January 29–30.

Remember what happened here last year, when SCL brought some of the biggest names on the professional strongman circuit to this winter wonderland: among other things, the primal power of Hafthor Julius Bjornsson was unleashed on a massive log and his feat of strength went viral.

Mark your calendar and stay tuned to IronMind for more details.
           
                                                      ###

You can also follow IronMind on Twitter and on Facebook.                        



Want to talk strength?  Join the IronMind Forum.