World Strongman Super Series: Start List for Finals
IronMind® has just received the start list for the World Strongman Super Series Final on December 5 in Gothenburg, Sweden and eight of the overall top ten competitors this season will be on hand for the showdown.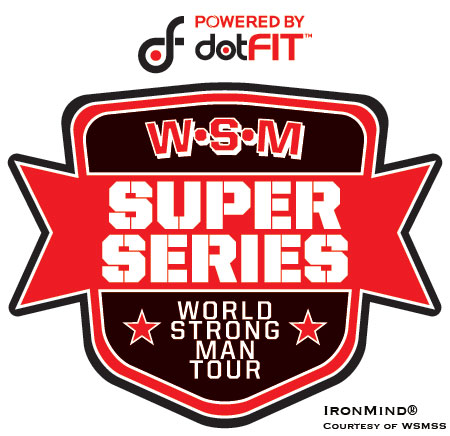 World Strongman Super Series is hosting its finals on December 5. IronMind® | Artwork courtesy of World Strongman Super Series.


Here's the official final start list:

Kalle Lane, Sweden
Grzegorz Szymanski, Poland
Peter Rundberg, Sweden
Richard Skog, Norway
Terry Hollands, UK
David Ostlund, USA
Krzystof Radzikowski, Poland
Jason Bergmann, USA
Johannes Arsjo, Sweden
Stojan Todorchev, Bulgaria
Nick Best, USA
Brian Shaw, USA

Going into the finals, the top four at this point - Brian Shaw, Nick Best, Stojan Todorchev and Johannes Arsjo - will be leading the charge for overall honors, which include a championship belt and US$10,000 in cash.