Vladislav Trushin Certifies on the Red Nail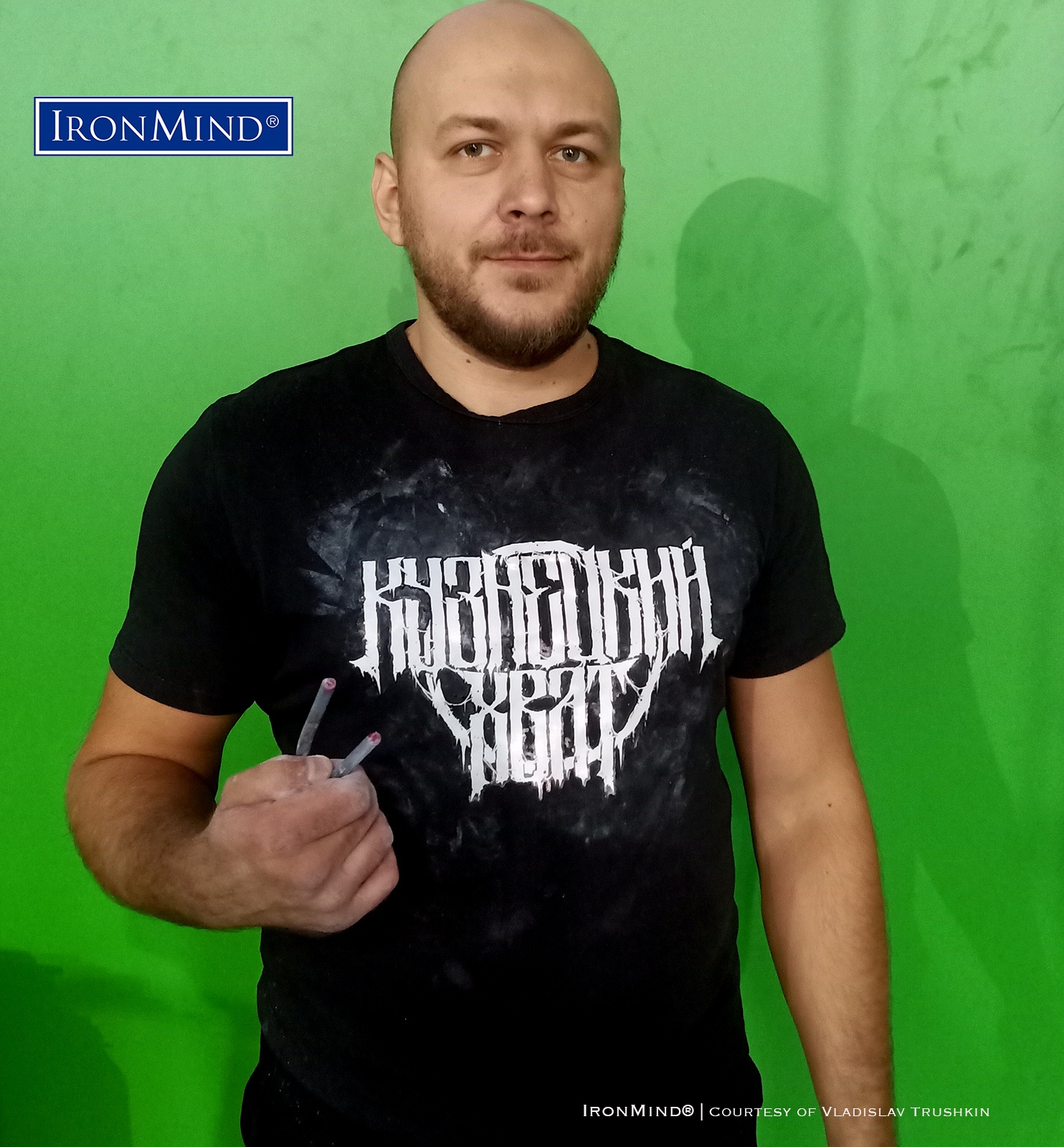 Describing himself as being, "A simple Siberian man who dreams of officially bending the IronMind Red and Gold Nails," Vladislav Trushin can call the first one done, as he has just been certified on the benchmark Red Nail.
Vlad Trushin (Russia) works in finance and securities, but he "started to practice strength training in 2017, and for the last two years the emphasis has been on developing grip strength and bending, so it's numbers by day and steel bending by night for this understated Superman.
Earlier this year, Trushin bent the Red Nail with double wraps, he told IronMind, and then he progressed to doing it according to the official rules.
Here is video of Vlad Trushin's successful attempt to bend the IronMind Red Nail under official conditions.
Congratulations, Vlad—you have been certified and your name added to the Red Nail Roster. . . on to the Gold Nail next!
###

You can also follow IronMind on Twitter, Instagram and on Facebook.
Want to talk grip, strongman, weightlifting . . . everything strength? Visit the IronMind Forum.