Vasyl Virastyuk Re-Invited to Fortissimus
He's the only man to win World's Strongest Man and the IFSA World Championships, so is it any wonder that he should be competing in Fortissimus this summer?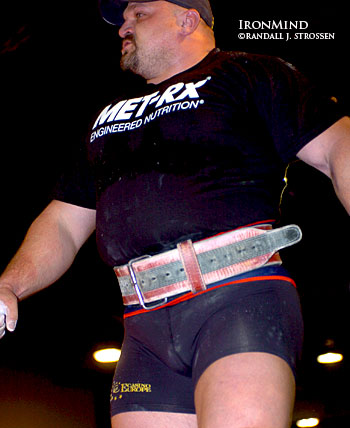 Vasyl Virastyuk: Will he be stalking another title in Quebec this summer? The Fortissimus Organizing Committee has invited Vasyl Virastyuk to compete, so if he accepts, Vasyl can add another feather to his cap and strongman fans will get an even more outstanding lineup of competitors. IronMind® | Randall J. Strossen photo.

Hopefully this will happen and this much we can tell you: IronMind® has received official confirmation that Vasyl Virastyuk has been invited to Fortissimus again. To understand the reasoning behind this decision, IronMind® invited Paul Ohl, from Fortissimus, to comment.

"We have followed the game plan and stuck to our main objective: the best of the best for an all-inclusive contest," Paul Ohl told IronMind®. "Vasyl was on top or near the top of all lists: ours, IronMind®'s poll, IFSA's ranking. Adding to that, he still is the only strength athlete to win both the WSM and the IFSA Worlds titles.

"The invitation is there. We had a unanimous vote. We increased the field to allow the three top strength athletes [Zydrunas Savickas, Mikhail Koklyaev and Vasyl Virastyuk] already invited but then under restrictions, to compete. That is done."