Valentin Hristov Shines in the 62s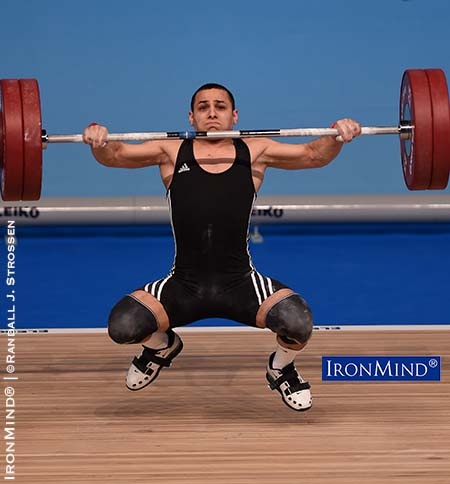 Tbilisi—Coming back from a two-year suspension, Valentin Hristov (Azerbaijan) sparkled at the European Weightlifting Championships today—sweeping the gold medals in the 62-kg class.

After dispatching with 133 kg and 135 kg, respectively, on his first and second attempt in the snatch, Valentin took aim at the Under-23 European record and called for 142 kg. After the way he tore through his first two attempts, it was surprising to seem him only pull the weight.


Florin Croitoru (Romania) made three good snatches—128, 132 and 134 kg—to push Bunyami Sezer (Turkey) down to the bronze medal on bodyweight.

The clean and jerk turned into a battle of who would be first and second after Hristov.

Via his success with 155 kg, the bronze medal in the clean and jerk went to Emrah Aydin (Turkey), who beat his teammate, Bunyami Sezer by one kilo, who, in turn, beat the next two lifters after him by one kilo.

Then there was Hristov, who made his 160-kg opener look like a warmup, and then called it a night. If the job was to show that he was back and emphasize the point by collecting a pocket full of gold medals, Hristov accomplished his mission—no doubt he's got more planned for the World Weightlifting Championships in Houston, Texas later this year.


                                                                        ###



Visit the IronMind Forum: talk strength, discuss this story.  Strongman, grip, Highland Games, Olympic lifting, stones and more. 

You can also follow IronMind on Twitter and on Facebook.