Ukrainian Armlifting Federation Honors Kaplun Bogdan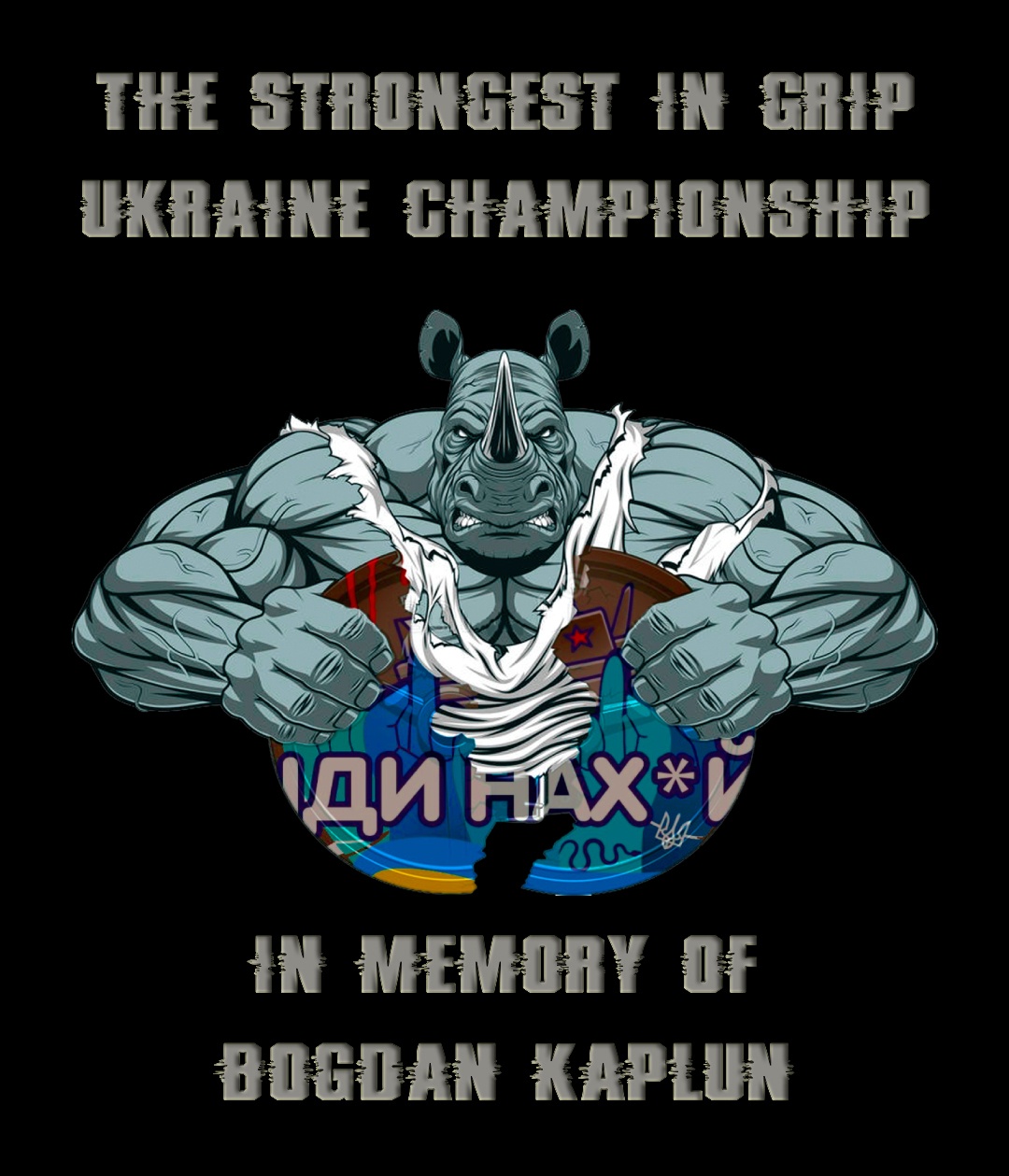 "Hello Mr. Randall, I want to inform you that despite the war in Ukraine, the Ukraine Armlifting Federation continues its work. Athletes of our federation fight in the ranks of the armed forces of Ukraine, work as volunteers and do everything possible to defeat the invaders as soon as possible!," Dmytro Grunsky reported to IronMind.
"But there is also bad news, in the battles for the freedom of Ukraine, my friend, an athlete of the Ukraine Armlifting Federation, Kaplun Bogdan, died. In memory of him and to raise money to support our military, on August 21, we held a grip championship.
I want to ask you to tell about this event on IronMind social networks:
"On August 21, 2022, The strongest in grip competition took place in the city of Dnipro. The tournament has been held for the fifth year in a row, but this year it was dedicated to the bright memory of the defender of Ukraine, the athlete of the Ukraine Armlifting Federation, Kaplun Bogdan, who died in battle on July 16, 2022, and had the goal of collecting funds for the needs of the Armed Forces!
"Athletes from the Dnipro, Kyiv, Kharkiv and Poltava gathered to support the ZSU. Given the difficult military situation, there were not many athletes, only 15 participants, but among them there were famous athletes, champions and record holders of Ukraine, Europe and the world, such as Dmytro Potapenko, Mykola Silevich, Nataliya Penkova and Dmytro Grunsky. The competition was held in two exercises: Rolling thunder - women absolute weight category, men weighing up to 80 kg. and absolute weight category; Grip challenge - men absolute weight category.

Rolling Thunder women's abs.:
🥇Mohavata Svitlana 45 kg. 🥈 Natalia Penkova 45 kg. 🥉 Koroleva Anna 33 kg. Rolling thunder men up to 80 kg.:
🥇 Dmytro Grunsky 100.5 kg. (Record of Ukraine) 🥈 Mykola Silevich 80 kg. 🥉 Serhii Gomon 75 kg.

Rolling Thunder men abs.:
🥇 Dmytro Grunsky 100.5 kg. 🥈 Dmytro Potapenko 100.5 kg. 🥉Kulakovsky Vyacheslav 65 kg.
Grip challenge men abs.:
🥇 Dmytro Grunsky 🥈 Dmytro Potapenko 🥉 Oleksandr Demyanenko

According to the results of the competition, Dmytro Grunsky became the absolute winner. "I dedicate my performance and record to the memory of my friend Bogdan and all the soldiers who died for us and our freedom! I will do my best to help our soldiers! Glory to Ukraine!"
As a P.S.: Grunsky added, "Thank you for understanding how Ukrainian armlifters and Ukrainians in general need support around the world: Our goal is to tell as much truth as possible about the war and those crimes against humanity that Russia commits in Ukraine, and maybe this will help change the minds of at least some Russians who haven't been completely brainwashed yet.
"I sometimes communicate with athletes from Russia whom I met at the World Championships and even they speak to me with the words of Russian propaganda, and some also write slogans calling for violence in Ukraine. So if they see that you and IronMind support us, it might influence their opinion.

"On Sunday I am going to the war zone with a humanitarian mission, I will talk with the military, if I have the opportunity to film for you some of the footage of what the Russian world has brought to our land.
"I hope that everything will be fine and we will have more than one conversation and hope to meet again in person!"
Slava Ukraini!
###


Follow IronMind on Twitter, Instagram and on Facebook.


Want to talk strength? Visit the IronMind Forum: Strongman, grip, Highland Games, Olympic lifting, stones and more.