The Story of Sultan's Squeeze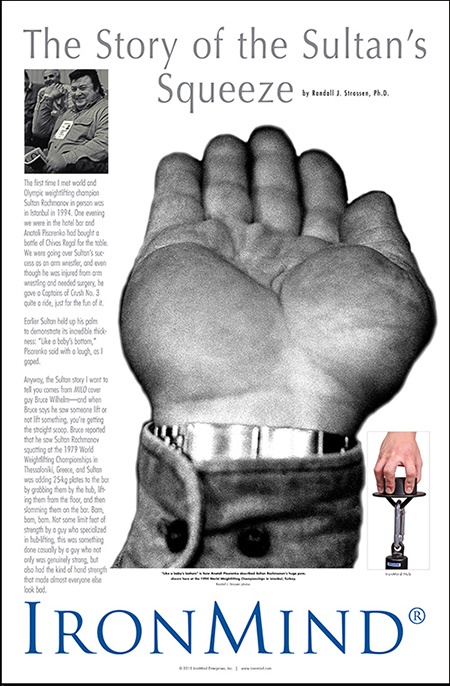 1994: A hotel bar in Istanbul, two superstars in weightlifting, a bottle of Chivas Regal and stories about prodigious feats of grip strength.



Relive a little strength world history as IronMind talks about an evening with weightlifters Anatoli Pisarenko and Sultan Rachmanov—two of the sports's most storied super-heavyweights—and how the hand that "looks like a baby's bottom" could do things some people couldn't manage with a pair of Vise Grips.

Look, read, enjoy and get inspired.

Now ready to hang on your wall: The Story of Sultan's Squeeze.


                                                          ###



Want to talk strength?  Join the IronMind Forum. 

You can also follow IronMind on Twitter and on Facebook.