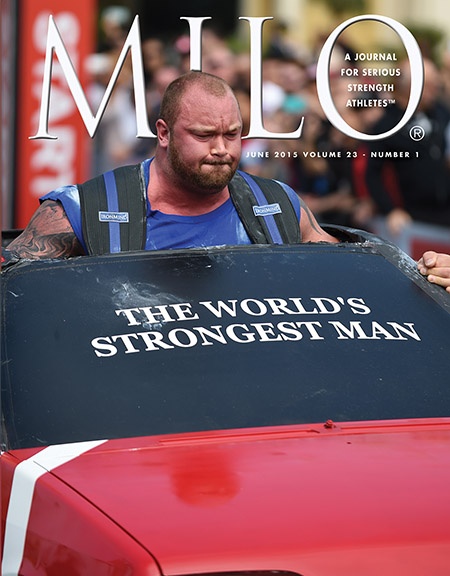 MILO: A Journal For Serious Strength Athletes is packed with powerful content and just in time for your summer reading and a pile of PRs, here's the June issue.

On the people side, we've got stories on Hafthor Julius Bjornsson and Ed Coan, and Bill Kazmaier fields 7 Questions for MILO's Randall Strossen. Training articles include rotator cuff rehab, tire flipping how-tos, more progressions for intermediate Olympic-style weightlifters, and gimmick/fad-free training for athletes, with our stable of authors including Jim Schmitz, Dave Ostlund and Pavel Tsatsouline.

Contests kick in with coverage of the European Weightlifting Championships, the Visegrip Viking Challenge and Mas Wrestling at the Arnold.

That's just the beginning and here's the complete table of contents.

                                                          ###



You can also follow IronMind on Twitter and on Facebook.                        



Want to talk strength?  Join the IronMind Forum.