Terry Hollands Out of the Iceman III
Injuring his knee at the Arnold, Terry Hollands has been forced out of the SCL Iceman III.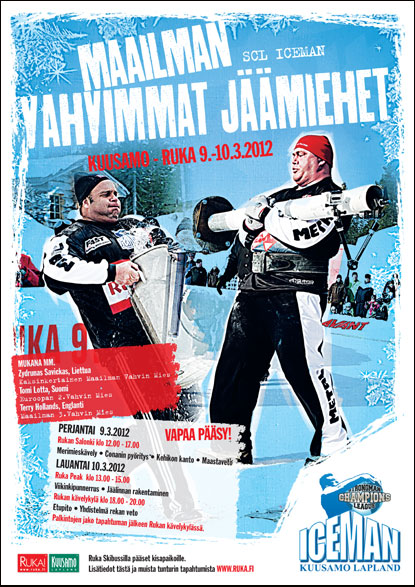 SCL Iceman III: Strongman meets winter. The action starts tomorrow at noon, local time. IronMind® | Courtesy of SCL.


"This is sad for the Iceman competition. Terry has been here before and was very popular so a lot of people were excited to see him again, but the athlete's health comes first and I wish him to get well soon," said contest organizer Ilkka Kinnunen.

"We were very lucky to get the young Austrian giant Martin Wildauer on short notice to replace Terry in the lineup," Kinunnen said.

Wildauer is expected to arrive at about 3:00 a.m. tomorrow—time for a quick nap then breakfast followed by the first day of competition.

Follow results in the IronMind news column and also watch for updates from the field on Twitter.



###



Visit the IronMind Forum: talk strength, discuss this story. Strongman, grip, Highland Games, Olympic lifting, stones and more.

You can also follow IronMind on Twitter.