Swedish Strongwoman Championships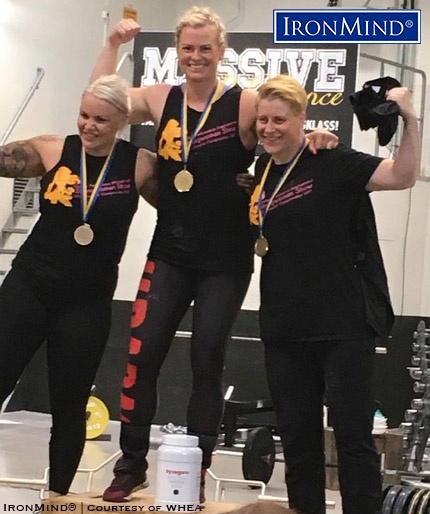 WHEA held its inaugural Swedish Strongwoman Championships and crowned four champions: Emma Tufvession (-65 kg), Linn Olsson (-75 kg), Emelie Rapp (-85 kg) and Marilea Nordstrom (Open).


According to WHEA's press release, "In 2018 WHEA actions will be growing in Sweden as next year the Nationals will also include men´s classes (the competition will be 21st, April 2018) and Sjöbo will be he host city also for the first WHEA Nordic Championships (1st, Sept) for strongmen and women under the anti-doping program of WHEA.

"'We are very excited about this announcement as our goal is to widen WHEA´s competitions to several countries during the upcoming years and along and get more competitions to the athletes, who are walking on the road what we are building. The Nordic Championships is a great continuum to the traditional US World Championships and we have already set goals to introduce other when events in Sweden, too,' says WHEA Chairman Jyrki Rantanen."

                                                        ###



You can also follow IronMind on Twitter, Instagram and on Facebook.                        



Want to talk grip, strongman, weightlifting . . . everything strength? Visit the IronMind Forum.