Explaining the essence of the thing, World's Strongest Man winner Magnus Samuelsson once told me,"There's a big difference between acting tough and being tough," and what IronMind's resident philosopher Steve Jeck discusses in this month's serving From The Quarry is a key element for being tough.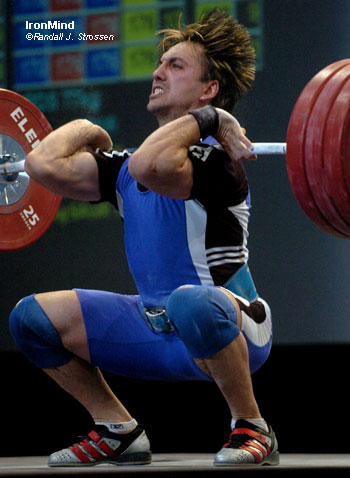 Not once or even twice, but three times, Zlaten Vanev (Bulgaria) has broken/dislocated his arm while lifting. Did he whine, whimper or quit? No - each time, he shrugged it off and came back . . . determined to lift more than ever. IronMind® | Randall J. Strossen, Ph.D. photo.

What happens when you combine Greek mythology, French existentialism and American stonelifter insight? For the answer, and something good to ponder this weekend, take a couple of minutes to read the latest Steve Jeck offering From The Quarry.