This year has presented more than its share of challenges as, among other things, the financial markets were exposed as being as fundamentally weak as people who don't squat enough.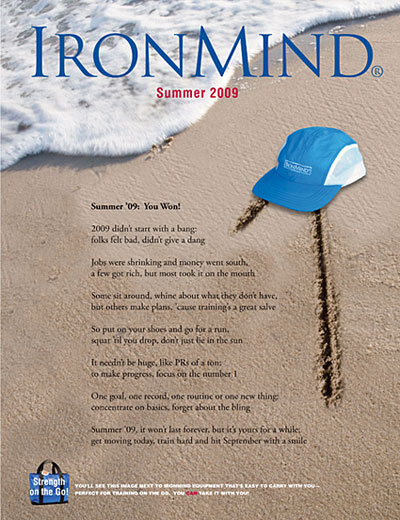 In a slump or not sure how to reach your goals? IronMind® has some suggestions.


But fear not, IronMind® has more than enough good cheer to share . . . keep your eye on your mailbox because IronMind®'s Summer 2009 flyer is in the hands of the US Postal Service, making its way to you.

If you weren't smiling already, we hope to change that soon . . . PRs are on their way!