Strongman Champions League: YouTube Channel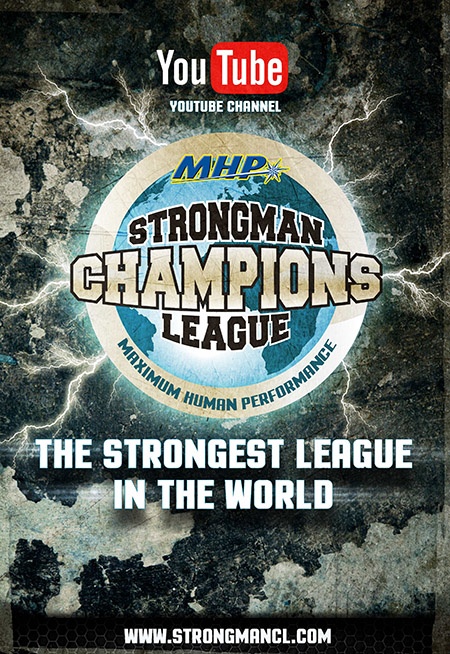 "We are pleased to announce a new item in our SCL series: The birth of our new MHP Strongman Champions League YouTube Channel," Marcel Mostert told IronMind today.

"You can see there all new trailers (SCL Norway/World's Strongest Viking 2015), crazy footage behind the scenes, some old full SCL movies from 2008/2009 in the archives, and also full movies from the spectacular 2013 SCL World Championships in China.

"It is all new material, full movies and never shown before material," said Mostert. "We will upload in this channel every day with  a new small clip concerning the SCL series, raw and uncut,that will not be shown seen on regular television.

"Also, more full  movies from the 82 SCL competitions we made already, will be shown from time to time.
 
"So, it's important to  subscribe to our YouTube channel and get updated with the latest news every day and with the second stage, SCL Germany at the FIBO coming soon, it is vital to be updated what is going to happen there," Mostert said.
 
                                                          ###



Want to talk strength?  Join the IronMind Forum. 

You can also follow IronMind on Twitter and on Facebook.