Strongman Champions League Signs Deal with Cytosport Monster Milk
In a statement released to IronMind, Strongman Champions League has announced that Monster Milk has signed up as the overall sponsor for the biggest series in strongman, SCL.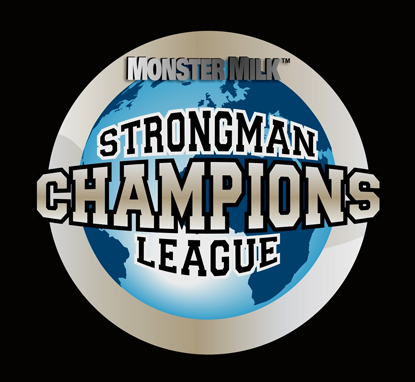 Monster Milk has become the overall sponsor for the Srongman Champions League. IronMind® | Courtesy of SCL.


Following is the press release:

"The SCL made again another step forward, by signing a deal with Monster Milk as the overall sponsor for the whole Strongman Champions League. All stages are now powered by Monster Milk, a brand from Cytosport. 

CytoSport offers a complete line of protein-enhanced powders, shakes and bars to provide healthy, sustained energy to athletes and active lifestyle consumers alike.





Monster Milk, from CytoSport, is an all-in-one, advanced muscle building complex with amazing taste satisfaction. The all-new, stronger Monster Milk features a powerful 50 gram sustained-release protein. We are very happy that the board of Cytosport believes in our strength and expanding future! 
 The SCL is a worldwide broadcast league over 12 stages throughout the year n 12 different countries."

Commenting on this major new sponsor, SCL cofounder Marcel Mostert told IronMind, "We are very happy with this deal. Monster Milk gives us the ability to develop more quality with powerful events and athletes. Now the SCL can grow further and faster, and we see Monster Milk as the perfect partner for the future."

In a year when other strongman organizers are struggling to put on single contests, SCL is continuing its attack off the front with its full-fledged series of strongman contests, and this partnership with Monster Milk underlines SCL's commitment and ability to further develop its concept of an international strongman tour.

And talking about leading the pack, SCL has introduced a way to indicate the season leader at the start of each contest: watch for the orange T-shirt with the Monster Milk logo, as it will be worn by the SCL overall season leader at that time. So, when SCL-Finland begins today, the man of the hour will be Ervin Katona— his orange shirt indicating that he's the leader of the SCL tour.


###

Join the IronMind Forum: talk strength, discuss this story. Strongman, grip, Highland Games, Olympic lifting, stones and more.

You can also follow IronMind on Twitter.