Strongman Champions League: Season Finale in Kiev
In a year when other strongman contests struggled, Strongman Champions League (SCL) demonstrated that it has a winning formula and its 2009 season will wrap up with a bang in Kiev, Ukraine this Saturday, November 14.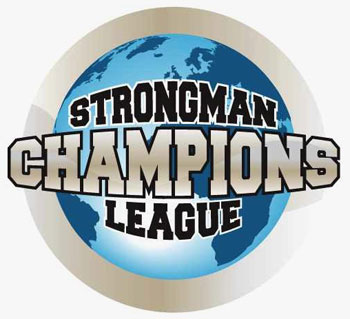 Strongman Champions League will be closing out its 2009 season in Kiev this weekend. IronMind® | Artworld courtesy of Marcel Mostert.


"After seven stages of SCL this year - with two victories by Andrus Murumets, two victories by Misha Koklyaev, two victories by Zydrunas Savickas and one by win Ervin Katona - the 8th and final stage will bring us the top three overall in the 2009 SCL season," SCL cofounder Marcel Moster told IronMind® today.

"Out of the 40 athletes who competed in this league in 2009, we will know on Saturday who will be crowned as the SCL Champion 2009!"

And while titles are nice, so is earning a little cash along the way, something that SCL has made possible for more strongmen around the world than any other organization in the world.

"Despite the [worldwide financial] crisis, we brought the SCL 2009 to a good end with also in Kiev again a total prize money of $15,000 USD," Mostert said. "A total of $120,000 USD will have been paid [to strongman competitors] in 2009."

Here is the official start list:

1. Zydrunas Savickas (Lithuania)
2. Andrus Murumets (Estonia)
3. Etienne Smit (South Africa)
4. Agris Kazelniks (Latvia)
5. Travis Ortmayer (USA)
6. Ervin Katona (Serbia)
7. Gabor Forgacs (Hungary)
8. Simon Sulaiman (Syria)
9. Vladimir Glushko (Russia)
10. Mark Felix (England )
11. Konstiantyn Ilin (Ukraine)
12. Sergiy Romanchuk (Ukraine)

And here are the events:

1. Medley
2. Truck pull or deadlift reps
3. Dumbbell press
4. Arm-over-arm pull
5. Stones
6. Squat for reps
Follow the IronMind News and IronMind® Twitter page for final results this weekend.