Strongman Champions League: Iceman Challenge II
"The second Iceman Challenge competition will be taking place in Kuusamo, Finland," Strongman Champions League (SCL) cofounder told IronMind today.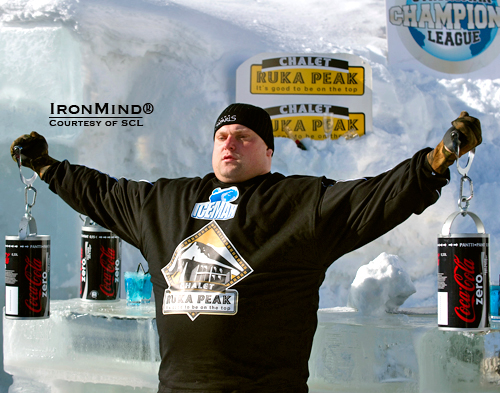 Talk about a cool strongman contest: the SCL Iceman Challenge is set in the Arctic Circle, but that's no problem for such hearties as Zydrunas Savickas. IronMind® | Photo courtesy of SCL.


"Kuusamo is located in the Arctic Circle," Kinnunen said, "and it's one of the most famous skiing location in Finland. The 2011 competition is planned for two days and it will happen 18-19 of March.

"The competition is part of the SCL series and will bring again athletes from around the globe. The [complete] athlete list will be [confirmed in] January, but last year's IceMan winner Zydrunas Savickas has [already] confirmed his participation.

• Loghouse Carry
• Truck Pull Harness and Rope
• Human Ski Lift
• Log Lift for Reps
• Loading
• Conan Circle
• Framewalk
• Open

Watch here for updates.
###


Want to comment on this article or just want to talk strength? Join the IronMind Forum!

You can also follow IronMind on Twitter.