Strong Arms Coming to Kiev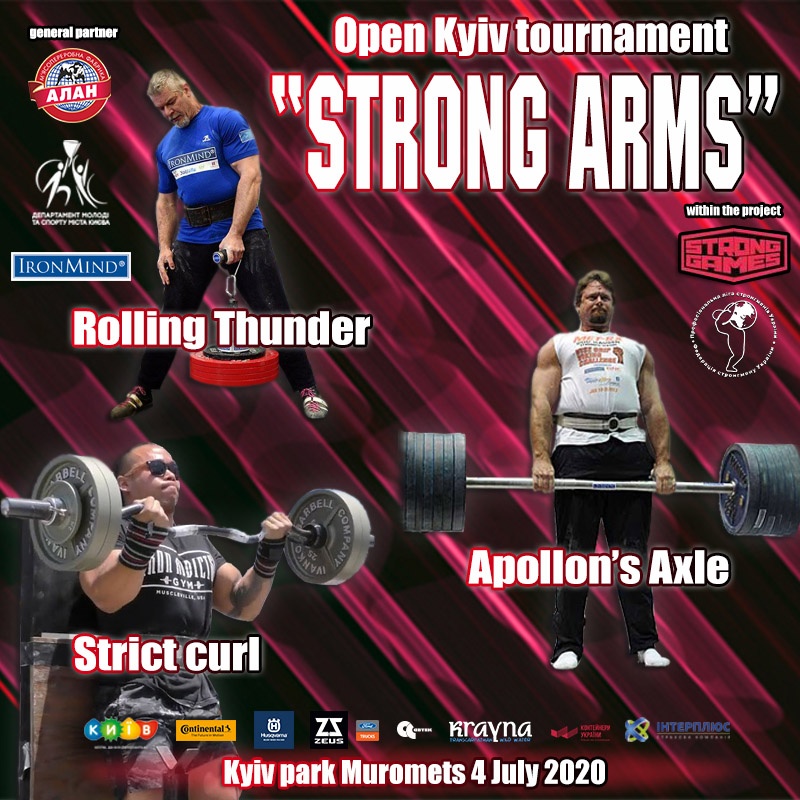 As part of the Summer Sports Festival in Kiev on July 4, the Strong Arms competition will feature the Rolling Thunder and Apollon's Axle, Artem Ushenko reported to IronMind.

Ushenko is "the representative of the Strongman Federation of Ukraine [which is] headed by the strongest man on the planet, Vasily Virastyuk, and the president is Sergey Konyushok."

Saying the aim is "to popularize grip strength and armlifting among a great variety of athletes, namely: bodybuilders, powerlifters, armwrestlers, mas wrestlers, strongmen, etc. with no certain goal to create one more Ukrainian armlifting federation.

"We are enthusiasts of grip strength not only as a competition, but also as a training approach which is 100% incorporated in the training routine of Ukrainian TOP athletes. Our aspirations are to make grip strength and armlifting more popular among a wide variety of athletes to test their limits in grip," explained Ushenko.
Originally scheduled for June 20, the contest was just moved to July 4: "In accordance with the latest updates that came from FSU (Strongman Federation) officials yesterday, we are in certain need to reschedule our tournament on July 4th due positive tendency of COVID-19 in Kiev, so we were warned by Healthcare Ministry to reschedule event," Ushenko told IronMind.

                                                       ###



You can also follow IronMind on Twitter, Instagram and on Facebook.                        



Want to talk grip, strongman, weightlifting . . . everything strength? Visit the IronMind Forum.