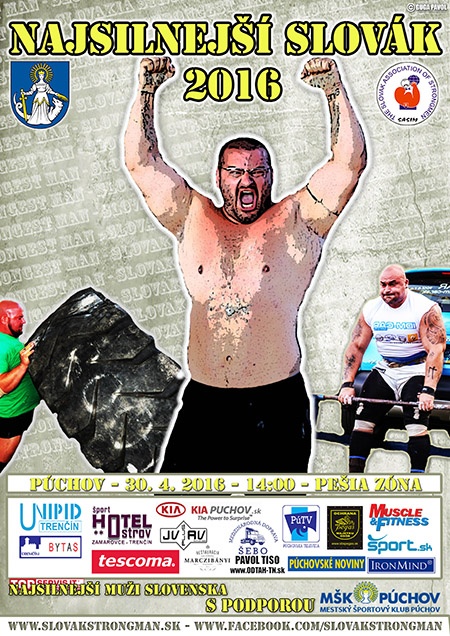 Slovakia's Strongest Man will be crowned tomorrow in Puchov, Slovakia based on five classic strongman disciplines.

The contest will kick off with log lift, followed by a tire flip, car deadlift, Hercules Hold and Power Stairs.


"Only the strongest will win, gaining the title! We look forward to all the strongman fans who come to Puchov!," Pavol Guga, general manager of the Slovak Association of Strongmen told IronMind.


Here's what the battle for first place last year looked like: https://www.youtube.com/watch?v=rAlBX9u-oxw

More on www.slovakstrongman.sk (or on the Slovakstrongman Facebook fanpage).

                                                       ###

You can also follow IronMind on Twitter and on Facebook.                        



Want to talk grip, strongman, weightlifting . . . everything strength? Visit the IronMind Forum.