Slovak Strongest Man 2015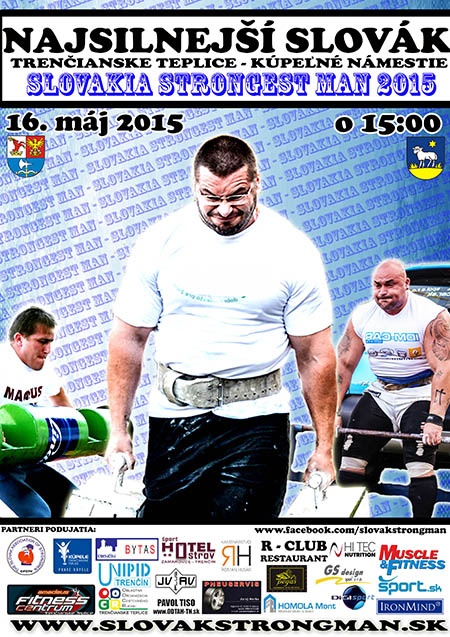 "As the previous years, Slovak Association of Strongman starts with the event Slovak Championship of strongman that means the fight for the title of 'The Strongest Slovak Man,'" Pavol Guga reported to IronMind today.

"Last year, Igor Petrik gained the victory after a great performance. A year ago, this award achieved Brano Golier (record 6 times!), before Pavol Jambor, Jan Krehacek, Rasto Sevcech, Peter Puzser or Michal Petrik.

"This title has a long tradition and it always belongs to the strongest among strongmen who attend the event. Frantisek Piros, who several times ended at the second place, tries to gain the victory as well. We strongly believe, that he attempts the first place also this year which makes the event interesting and dramatic.

"The event Slovak Strongest Man 2015 begins on Saturday,16 of May in Trencianske Teplice in the Kupelne Namestie (square), from 3 p.m. We are looking forward to your participation!"


Events
1. Log Lift 115 kg or 140 kg
2. Frame Carry 250 kg and Farmer's Walk 2 x 150 kg
3. Super Yoke 350 kg
4. Tire Flip 600 kg
5. Car Deadlift for reps

                                            
                                                 ###


You can also follow IronMind on Twitter and on Facebook.                        



Want to talk strength?  Join the IronMind Forum.