Sergey Savin Certifies on the Red Nail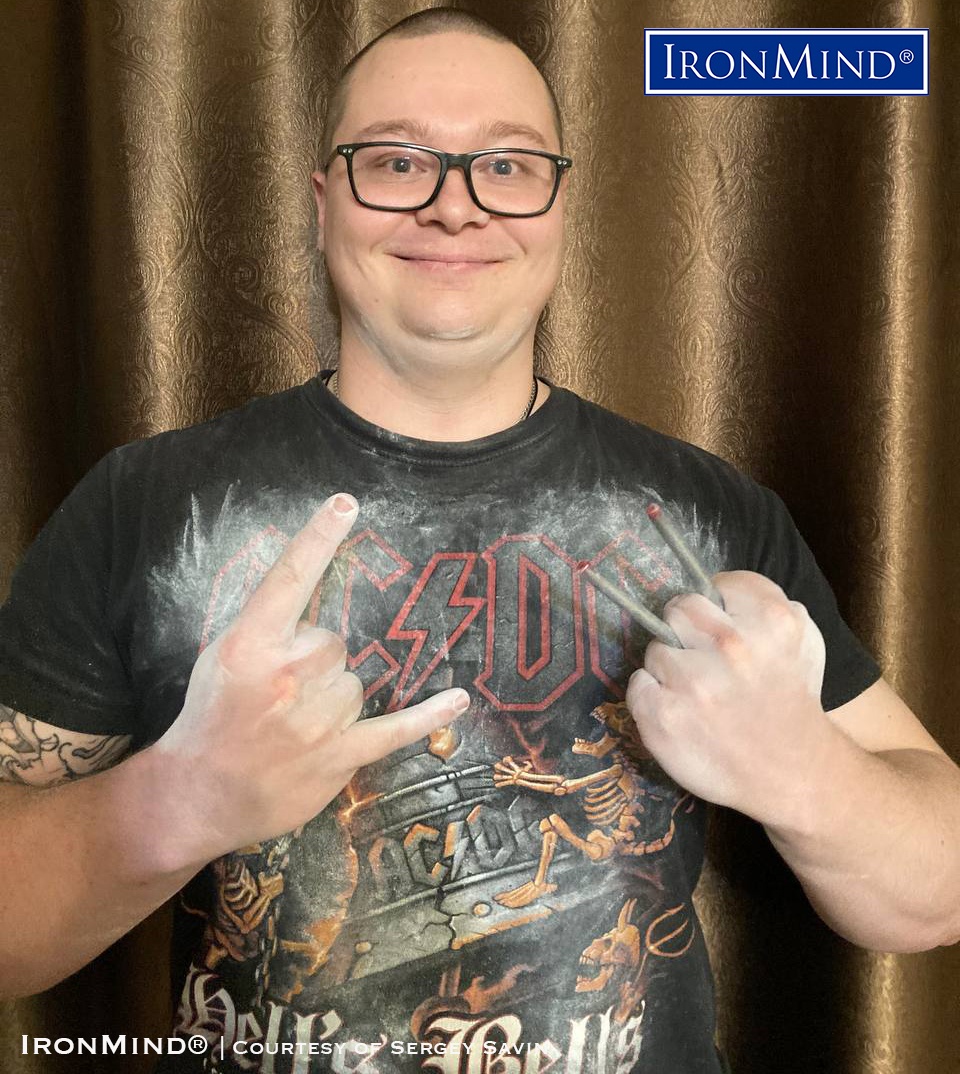 Welcome to the Red Nail Roster—Sergey Savin (Russia) has just been certified on the IronMind Red Nail, the benchmark short steel bend.
Sergey Savin started bending about 10 years ago: "Learned about IronMind nails from the Internet. In the beginning, I bent ordinary construction nails and bolts. The first IronMind nail was a Red Nail. I didn't bend it on the first attempt. I bent the red nail for the first time after about a year of training.
"I was actively bending until 2016. After a break of five years, I started again. I train from 1 to 3 times a week. I alternate between heavy workouts and light ones with a large volume. I like to train with kettlebells, you need arm strength there.
I am 28 years old. I studied political science at the university. I have been working in this field for 9 years. In my free time, I like to play the guitar, do jewelry, read and play computer games," Savin told IronMind.
Follow this link to a video of Sergey Savin's official attempt to bend the IronMind Red Nail.

###


You can also follow IronMind on Twitter, Instagram and on Facebook.
Want to talk grip, strongman, weightlifting . . . everything strength? Visit the IronMind Forum.