SCL World's Strongest Team: "The Biggest Strongman Show in History" Coming to China
"The MHP Strongman Champions League is on its way to China, with 32 athletes from 31 nations all over the world for the biggest professional field a strongman show ever had in history: A new episode of strongman will be a fact after 11 July," Marcel Mostert told IronMind today.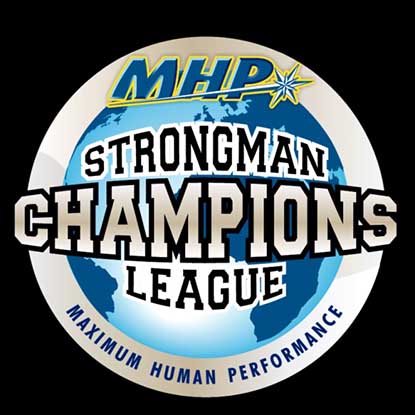 Strongman Champions League (SCL) is flexing its muscles once again as it travels to China with a plan for "the biggest strongman show in history." IronMind® | Image courtesy of SCL.



"We are going to make there a completely new strongman show with a totally different format than have ever been used before: There will be team events, with 2 to 6 athletes per team, individual events, and every day elimination rounds.
"The competition lasts six days in total, from 4 until 11 July , with over 19 events. After each day, 2-4 athletes will be eliminated.

"Under these 19 events will be: building a huge pyramid of 50 washing machines, pulling airplanes of 40,000 kg , jar lifting, building bridges, keg throwing in the water, etc. . . . crazy events, all based on strongman rules and its format, but completed with a way different sauce.

"On top of that we will have 50 dancers, fireworks, speedboats and watergliders for the opening and closing ceremony.

"It took us really much preparation to get this all done and we are satisfied so far because we are proud that SCL will write history again. It's going to be huge!," Mostert said.

Here is the list of athletes competing:

1. Zydrunas Savickas—Lithuania
2. Ervin Katona—Serbia
3. Alexander Lysenko—Russia
4. Lauri Nami—Estonia
5. Dainis Zageris—Latvia
6. Krzystof Radzikowski—Poland
7. Rob Frampton—England
8. Laurence Shahlaei—Iran
9. Daniel Gracia—Gibraltar
10. Gery Gschiel—Austria
11. Timo Ruediger—Germany
12. Hafthor Bjornsson—Iceland
13. JF Caron—Canada
14. Scott Jones—Australia
15. Konstantin Ilin—Ukraine
16. Paul Pirjol—Romania
17. Gregor Stegnar—Slovenia
18. Akos Nagy—Hungary
19. Tristen O Brien—South Africa
20. Travis Ortmayer—USA
21. Antti Mouravi—Finland
22. Nuno Esteves—Portugal
23. Marcos Feitosa—Brazil
24. Jarno Hams—Holland
25. Simon Sulaiman—Syria
26. Fuad Hsaini—Morocco
27. Adin Arnaut—Bosnia
28. D Beusekom—Egypt
29. Peter Puszer—Slovakia
30. Patrick Babaumian—Armenia
31. China winner—China
32. China runner up—China

So, stay tuned this week for further results on IronMind and www.strongmancl.com

###



Visit the IronMind Forum: talk strength, discuss this story. Strongman, grip, Highland Games, Olympic lifting, stones and more.

You can also follow IronMind on Twitter and on Facebook.