Red Hot Lasha Talakhadze Dominates Supers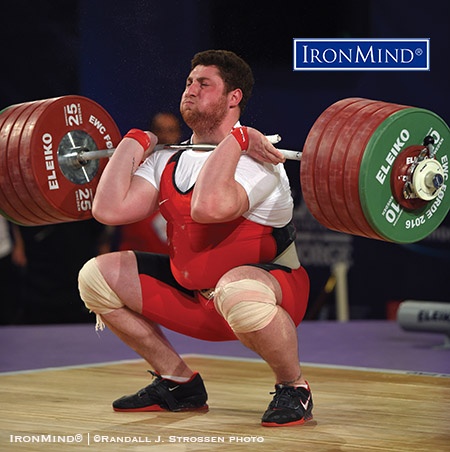 Forde, Norway—He went six-for-six with lifts that included a 212-kg snatch that looked like a hot knife cutting through butter—Lasha Talakhadze (Georgia) was dynamite tonight at the 2016 European Weightlifting Championships.

But wait, how about adding to that with three good clean and jerks, ending with 251 kg,  knocking off the lift with such command that a viewer might be tempted to say, "Put some weight on the bar."

Gor Minasyan (Armenia) was the silver medalist in the total, 21 kg behind Talakhadze, finishing with 442 kg, and Mart Seim (Estonia) bagged the bronze medal with a total of 424 kg.

What a way to end the 2016 European Weightlifting Championships!

Watch for a full report in MILO.

                                                                    ###



Follow IronMind on Twitter and on Facebook.


Want to talk strength? Visit the IronMind Forum: Strongman, grip, Highland Games, Olympic lifting, stones and more.