Odd Haugen Strength Classic at LA FitExpo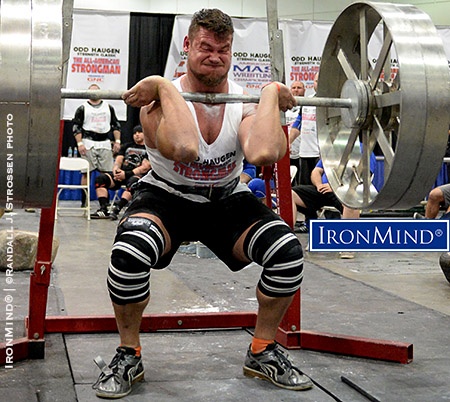 Strength athletes and fans alike look forward to it every year: the Odd Haugen Strength Classic—where grip, mas wrestling and strongman are contested.

In keeping with its stature as a world class event, the grip competition will include the 2016 Rolling Thunder World Championships, along with the Captains of Crush (CoC) Silver Bullet Hold and the Apollon's Axle Double Overhand Deadlift and some top Russian grip stars will be joining the likes of USA's Kody Burns, among others, chasing top honors.

The All-American Strongman Classic has proven itself as a launching pad for invitations to the world's top professional strongman competitions and this year's contest will have a special twist as three of the events will be pulled from a hat next week, with the results announced on Facebook. Why do this?

If all the events are announced four or five months in advance, the athletes will specialize on them to the detriment of their performance on other events so while they might do well in that particular contest, they will do poorly in another contest, with a different mix of events.

"I want them to be STRONG," Haugen roared, "and that means all-around, at everything, not just at a handful of things they've specialized on."

On the mas wrestling side, the Absolute American Champion will be crowned and this will be the final event on Sunday. "A 100-kg (220-lb.) guy could beat a 300-lb. guy," Haugen said, so be prepared to see some fireworks as guys giving up quite a bit of body weight can still reign supreme.

$12,000 in cash prizes plus some significant special awards—lots of good things set for the Odd Haugen Strength Classic at the Los Angeles FitExpo January 23–24.

And if you've been procrastinating, there's still time to enter—want to see how strong you really are? The 2016 Odd Haugen Strength Classic at the LA FitExpo is the time and place to prove it.   
     
                                                      ###

You can also follow IronMind on Twitter and on Facebook.                       



Want to talk strength?  Join the IronMind Forum.