Odd Haugen Rips 65 Reps on the Inch Dumbbell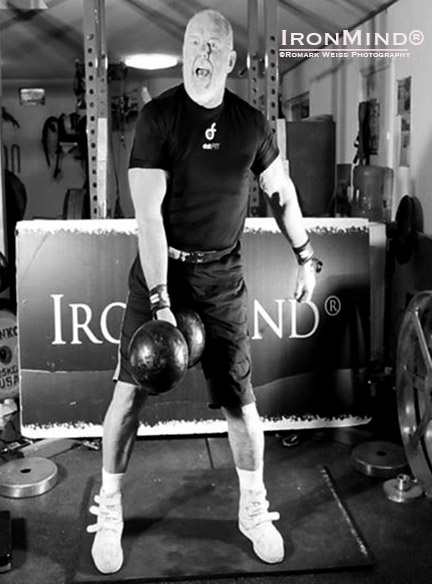 Odd Haugen chose a fitting way to celebrate his 65th birthday: He turned lifting the Inch Dumbbell into a cardio event by knocking off 65 reps with the "unliftable dumbbell."

Odd Haugen holding the 65th rep on the Inch Dumbbell for the camera. IronMind® | Photo courtesy of Romark Weiss Photography

Haugen, a champion of and a champion at grip strength events took what for a lot of grip guys is a one-rep goal and showed that if you're strong enough, you can lift the Inch dumbbell so many times that it becomes more a matter of stamina than strength.

Here's a link to the video: https://www.youtube.com/watch?v=_v62AsdPDsY

Happy Birthday and nice going, Viking guy!


                                                      ###

Want to talk strength?  Join the . 

You can also follow IronMind on Twitter and on Facebook.