North American Highlander: 2010 National Championships
North American Highlander Association's D. J. Satterfield told IronMind®, "We are very excited to see interest is still at a very high level for this new type of competition," referring to the highlander format, which mixes Highland Games and strongman events.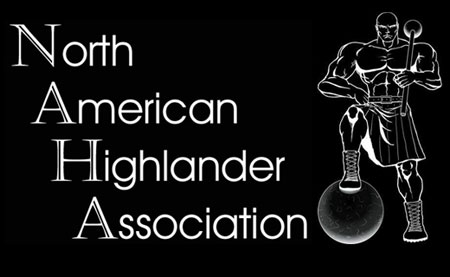 The NAHA Nationals are set for July 31 and "the competitors are ready to hit the field," in a competitive format that combines traditional Highland Games and strongman events. IronMind® | Courtesy of D. J. Satterfield.


D. J. Satterfield said that prizes include cash and custom awards, with a total of five national champions to be crowned.

Once again, this contest will benefit Camp CoHoLo, "a local cancer camp for kid ages 6 -17," Satterfield said.
For full details, please visit the official NAHA website.


Want to talk strength? Join the IronMind® Forum!

You can also follow IronMind® on Twitter.