NorCal Mas Wrestling Open
Northern California Mas Wrestling chairman Clay Edgin reported to IronMind that, "On September 29, 2013, Santa Cruz, California will be the site for the Inaugural Northern California Mas Wrestling Open.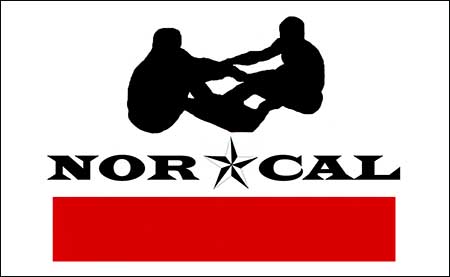 Mas wrestling: dig in, hang on and stick it to them. IronMind® | Image courtesy of Northern California Mas Wrestling


"This is the second mas wrestling tournament sanctioned under the newly-formed organization Mas Wrestling USA, which is working with the International Mas Wrestling Federation to promote the sport worldwide.

"Originally from a remote area in Siberia called Yakutia hundreds of years ago, Mas Wrestling draws thousands of fans who fill arenas in Russia and Eastern Europe. Mas is considered a non-contact combat sport but has drawn comparisons to judo or jiu jitsu in that it uses superior strength, technique, and even your opponent's own body positioning to win. The sport's popularity in the U.S. began to grow after it was introduced at the Odd Haugen Strongman Challenge Series at the Los Angeles Fit Expo earlier this year.

"The event will follow the Santa Cruz Strength Strongman Challenge taking place the day prior and many of the athletes competing in it will participate in the mas tournament as well."

Clay Edgin—is best known for his superior lower arm and grip strength (he is certified on both the Captains of Crush No. 3 gripper, the IronMind Red Nail and the Crushed-to-Dust! Challenge), but he has also competed in strongman, and more recently has demonstrated his considerable prowess on the other side of the microphone at Odd Haugen's contests strongman and grip strength contests—is promoting this competition.

Clay told IronMind that he is "excited about [his] role as chairman for Northern California Mas Wrestling" and said he "plans on putting on mas tournaments all over the state every month to aggressively build membership and awareness of the sport."

For more information on the event, including competitor registration, please contact Clay Edgin by phone (831) 776-0875 or email Clay Edgin, or visit www.norcalmaswrestling.com.

#

Want to talk strength? Join the IronMind Forum.

You can also follow IronMind on Twitter and on Facebook.