New John Brookfield Grip Tip
John Brookfield has long been high on the endurance scale and in this month's Grip Tip, he uses repetitive stone lifting for an all-around strength and conditioning workout that will give your fingers and wrists plenty of training, too.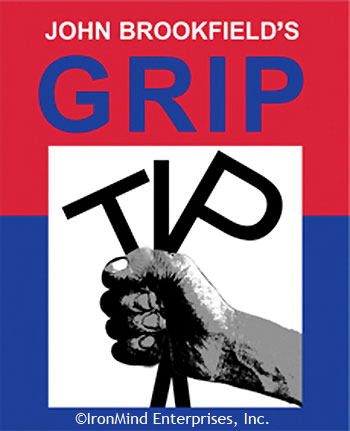 Overall strength and conditioning, along with grip and wrist strength training - that's what the workout in John Brookfield's latest Grip Tip delivers. IronMind®


He calls his latest Grip Tip "Up the Down Staircase," and it might leave you feeling as if you are swimming upstream, but John promises big benefits in exchange for your efforts, so plunge in and have some fun.

Follow the link to John Brookfield's Grip Tip from the Training Articles button at the top of the IronMind homepage.