99.9% of people who train with grippers think they feel fine in both hands, but if you think your left hand has gotten short shrift, meet IronMind's Left-Turn grippers.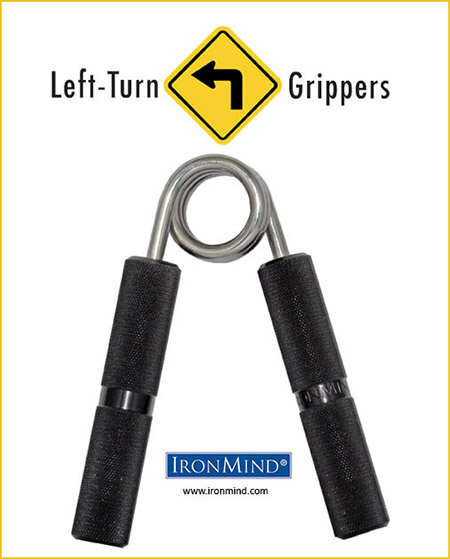 A new twist on grippers: Left-Turn grippers from IronMind, grip central since 1988. Image courtesy of IronMind Enterprises, Inc.


Left-Turn grippers feature:

• IronMind's proprietary GR8-L™ springs: precise, durable, good-looking
• black anodized aircraft-grade aluminum handles
• precision manufacturing and peerless build quality for world-class performance
• IronMind® stamped in the clear band mid-handle and model at the end of the handle
• Captains of Crush Compatible (CoC2)

Click on this link for more information on Left-Turn grippers and here's a link to them in the IronMind e-store.

###



Want to talk strength? Join the IronMind Forum.

You can also follow IronMind on Twitter and on Facebook.