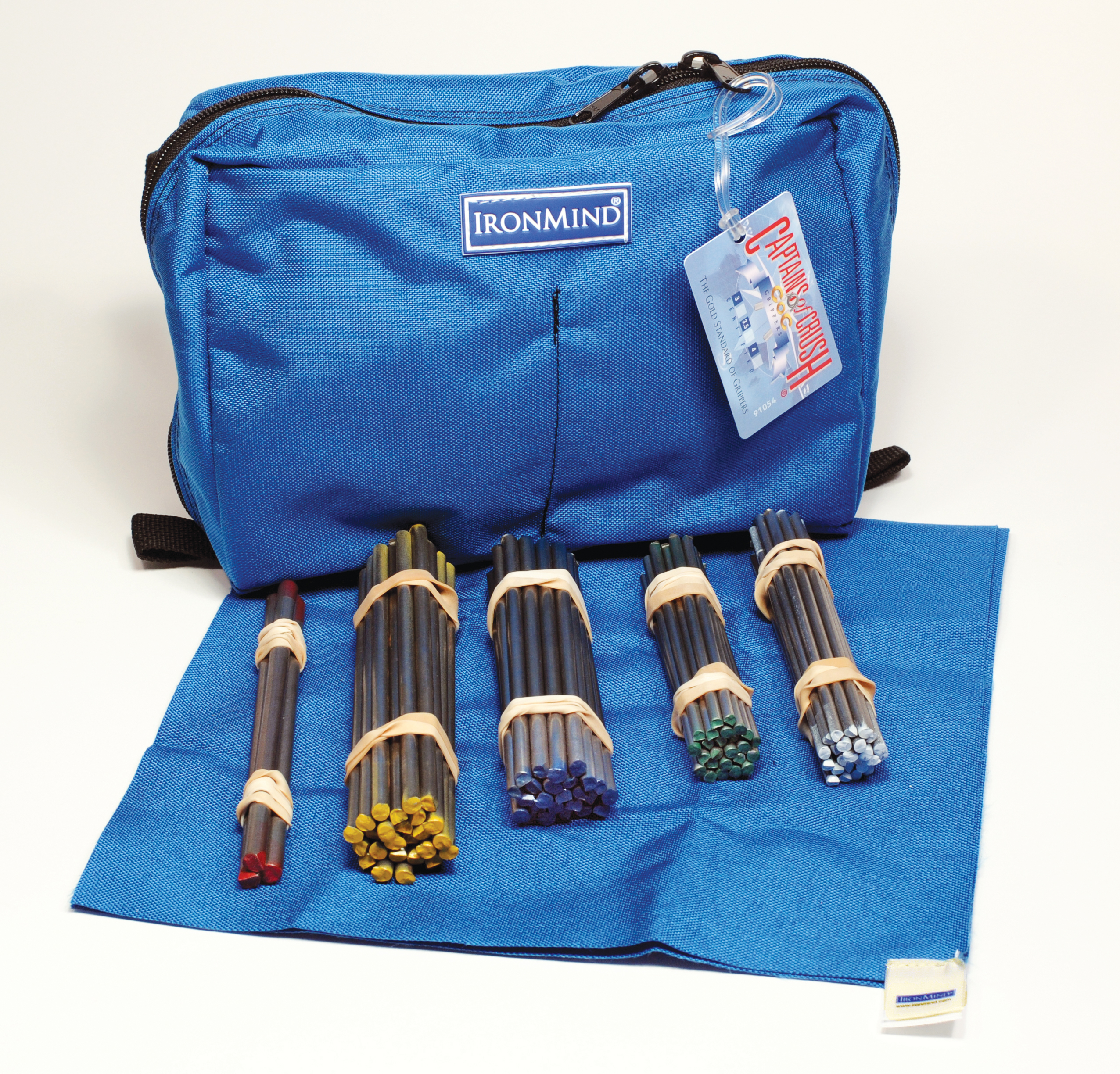 IronMind developed and introduced the Bag of Nails in 1993, explaining that in the strength world, along with being able to clean and jerk 300 lb., a classic feat of strength was being able to bend a 60-penny nail.
Most people had no idea what a 60-penny nail was or where to get one, but the problems ran deeper:
• A 60-penny nail is defined by its dimensions, but with no restrictions in terms of the chemistry or mechanicals of the steel
.
• Thus, there was no standard level of difficulty required to bend a 60-penny nail.
• Further, there was no well-established way to train progressively to reach this level of strength
The IronMind Bag Nails solved all these problems and—blazing a trail for steel benders—it led to IronMind certifying legitimate Red Nail bends, adding their names to the Red Nail Roster, beginning with John Brookfield in 1995.
Classic bending technique involved quickly wrapping the nail with something like a shop rag, grabbing it and bending it, most often with the hands at about waist level, and with no bracing.
Over time, what had been an impromptu demonstration of wrist strength devolved into what some describe as a circus in which the bending pads were wrapped with mechanical assistance in a process that is lengthy and boring to watch. The pads themselves had been painstakingly tempered to artificially increase their stiffness and friction. The purpose of all this is to effectively increase the length of the nail to increase leverage and also allow for pulling the ends of the wraps inward, while also exerting crushing forces.
IronMind is seeking to restore the original spirit of this classic feat of strength by resolving the grey areas so that we can give those who are strong as a derrick the credit they deserve. We continue to invite your comments (sales@ironmind.com) and hope to have things wrapped up within two weeks.
Meanwhile, if you haven't already, give trad bending a try!

###


You can also follow IronMind on Twitter, Instagram and on Facebook.
Want to talk grip, strongman, weightlifting . . . everything strength? Visit the IronMind Forum.