More Positives for Turkish Weightlifters
Coming off five positive tests at the European Under-23 Weightlifting Championships, the entire Turkish Under-23 national team was tested and this resulted in 16 more positives.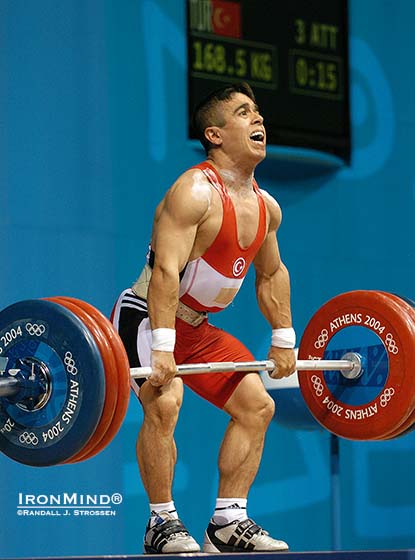 Happier days for the Turkish Weightlifting Federation: Halil Mutlu had just won his third consecutive Olympic gold medal in Athens and then the 56-kg weightlifter managed to rack this 168.5 kg (although he was unable to stand up with it), in an effort to break his own world record in the clean and jerk.  IronMind® | Randall J. Strossen photo.


This latest setback has only added to the woes of the Turkish Weightlifting Federation and discussion of this pattern includes the idea of a conspiracy.

                                                                ###

The IronMind Forum: discuss this article, talk strength, get help with your training.

You can also follow IronMind on Twitter.