Mike Saffell Officially Completes the Crushed-To-Dust! Challenge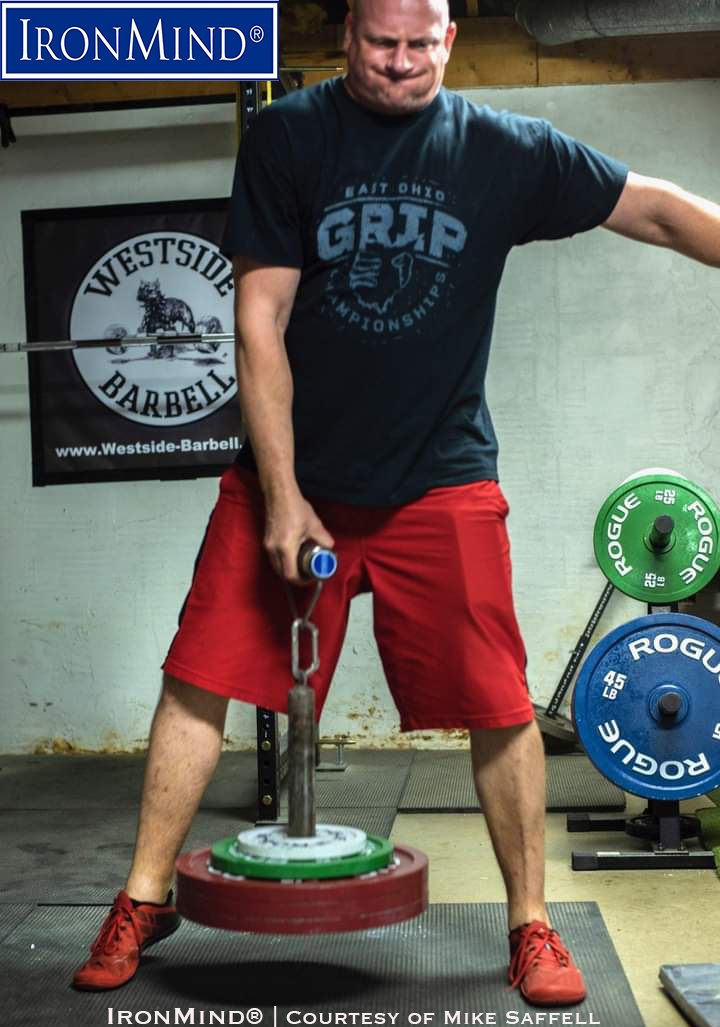 Strongman turned grip competitor and promoter, Mike Saffell has been certified on the Crushed-To-Dust Challenge, proving his superior all-around grip strength.
Saffell told IronMind, "When I competed in strongman contests I always showed an affinity for the grip intensive events. From this, my love of grip training grew.
"My biggest accomplishment in grip has been a part of the 2019 Armlifting USA national team that competed in the Armlifting World Championship in Saint Petersburg, Russia. There I earned a bronze medal in the Excalibur lift."
Here's a link to the video of Mike Saffell's performance on the Crushed-To-Dust Challenge.
Congratulations, Mike and keep up the good work: Your name has been added to the Crushed-To-Dust certification list.
###



You can also follow IronMind on Twitter, Instagram and on Facebook. 


Want to talk grip, strongman, weightlifting . . . everything strength? Visit the IronMind Forum.