Michael Wilfong Certifies on the Crushed-To-Dust® Challenge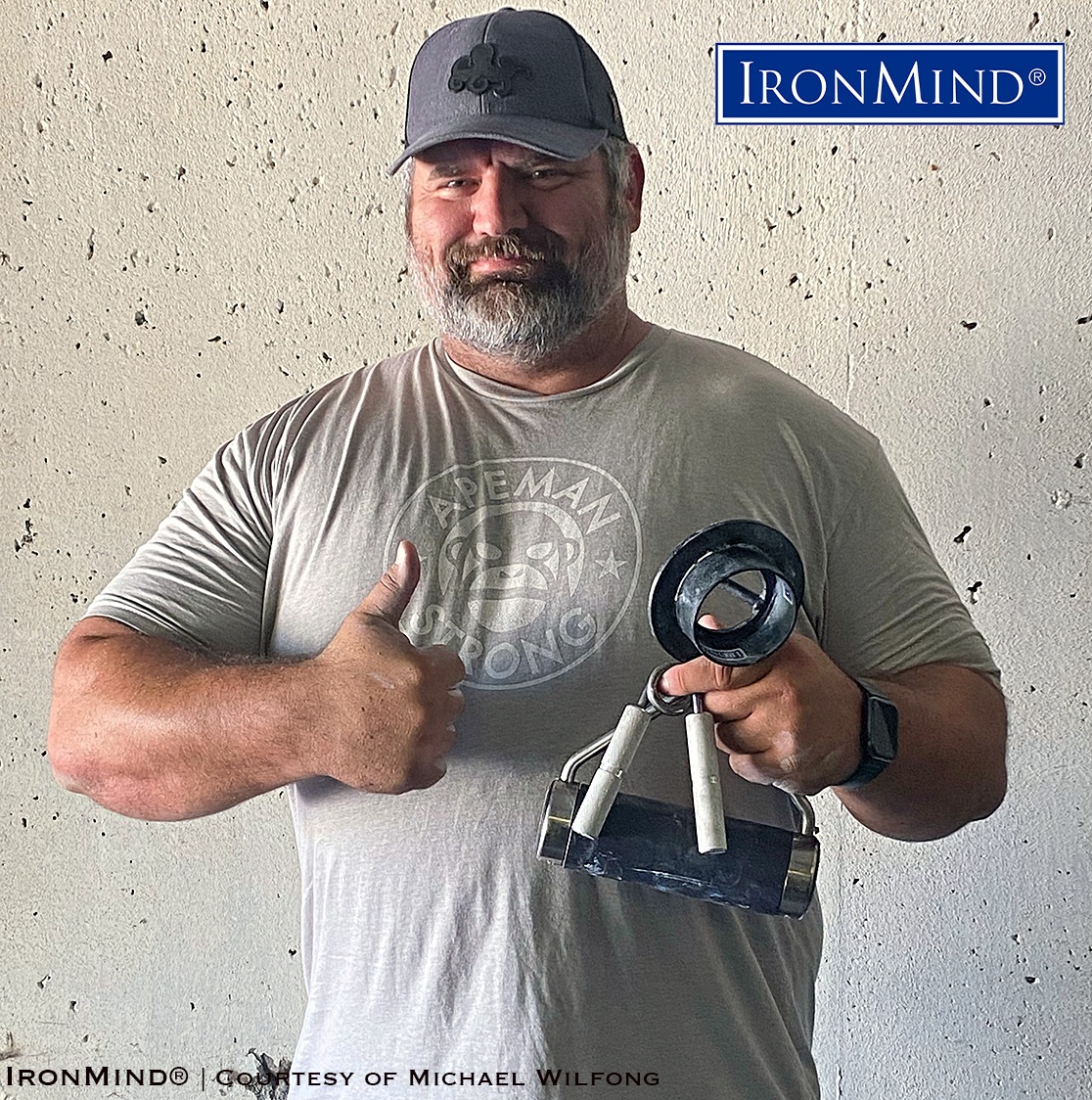 Known worldwide as a quick, fun way to demonstrate superior grip strength, the Crushed-To-Dust Challenge was accepted by Michael Wilfong, who swept through the three events with consummate ease: lifting 90 kg on the Rolling Thunder, 20 kg on the IronMind Hub and closing the No. 2 Captains of Crush gripper.
Mike told IronMind, "I am a Training Program Manager for a construction company. I have been married to Amanda for 23 years, and have three children: Sam 18, Harrison 16 and Susanna 4. I enjoy all types of strength sports and compete in strongman, powerlifting and of course grip sport. I have a goal to certify on the COC 3 this year and to lift the Thomas Inch replica dumbbell with both hands."
Here's video of Mike Wilfong's official attempt on the Crushed-To-Dust Challenge.

Congratulations, Mike—you've been certified on the Crushed-To-Dust Challenge and based on your performance, the grip strength world should be keeping eye open for more more impressive performances by you in the future.
###



You can also follow IronMind on Twitter, Instagram and on Facebook.


Want to talk grip, strongman, weightlifting . . . everything strength? Visit the IronMind Forum.