Mark Felix Wins Mohegan Sun Rolling Thunder™ Championships II
Mark Felix made short work of it, easily winning the Mohegan Sun Rolling Thunder™ Championships II with a nonchalant lift of 120 kg.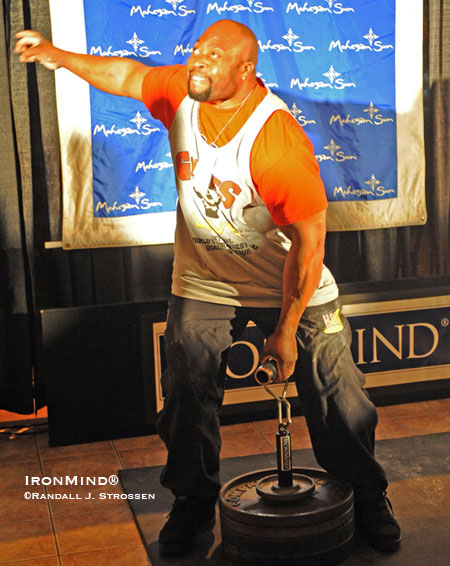 Mark Felix attacks 305 pounds on the Rolling Thunder™. IronMind® | Randall J. Strossen photo.

After Terry Hollands missed the same 120 kg, it was all Mark Felix. Although he had barely stepped off the plane from his transatlantic flight and still hadn't had a chance to eat, Mark Felix was unfazed and he took a huge jump to 305 pounds in an attempt to surpass the 301-pound world record he had set here last year. Felix cracked it off the ground, but could not complete the lift - yet the way he attacked the weight showed that he has no fear of the huge number and it seems likely that it is within his grasp.