MILO Takes its Final Curtain Call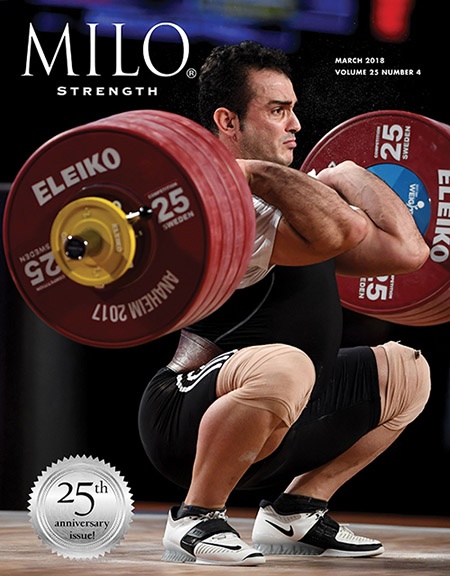 After a quarter century of covering the strength world—from the Olympics and world championships to basements, garages and backyards—IronMind's signature quarterly publication on the strength world, MILO—at least in full, print form—has taken its final curtain call.

In its 100 issues, MILO established itself for its coverage of weightlifting, strongman, the Highland Games, stone lifting and grip, among other areas in the strength world, and covered both ends of the spectrum as it reported on both Olympic gold medalists and what one reader called "some guy closing a gripper in his basement." MILO is a five-time Olympian and covered the world championships in a handful of strength sports, while also putting the spotlight on the grassroots.
You may see the name MILO: Strength in digital and limited-print forms in future months, but the March 2018 issue—celebrating MILO's 25th anniversary—is the final quarterly, full-print edition. Back issues of MILO are available through the IronMind e-store.

Many thanks to everyone who was part of MILO!

                                                ###

Y

You can also follow IronMind on Twitter, Instagram and on Facebook.                        



Want to talk grip, strongman, weightlifting . . . everything strength? Visit the IronMind Forum.