MHP Strongman Champions League announces 2014 Calendar
"Our 7th season will have its kick off in Martinique, a beautiful sunny French island in the Caribbean islands," MHP Strongman Champions League (SCL) cofounder told IronMInd today.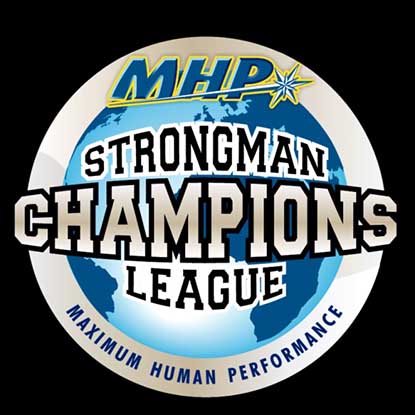 Whether measured by prize money, number of competitors, locations or number of contests, MHP Strongman Champions League is the 800-lb. gorilla of strongman. IronMind® | Image courtesy of SCL


"Again it will be a very busy year for the MHP Strongman Champions League, where we will have 16 stages and a few other independent competitions.

"The calendar is not filled in totally yet, but we have the feeling that we are very full already.

"Most important, of course, will be our SCL series , and we are looking forward to seeing who will be the 7th world champion in SCL, after Zydrunas Savickas (2 times), Andrus Murumets, Terry Hollands , Ervin Katona and the latest world champion, Krzysztof Radzikowski from Poland.

"We have reserved more than a half million USD ($500,000) for flights, hotels and prize money in the 2014 season.

"The absolute top athletes around the world will compete with us, with space always for newcomers and new champions.

"Special events, new equipment and new venues will be seen, and all episodes will be televised and broadcast in 89 countries.
"All these ingredients together will guarantee absolutely the highest standard worldwide in our beloved strongman sport.

"We wish everybody a fantastic strongman season," said Mostert.

08 March SCL Martinique Martinique

05 April SCL Germany Germany

10 May SCL Serbia Serbia

--- May SCL China World Teams China

13 June SCL Finland Finland

21 June SCL Holland Holland

29 June SCL Latvia Latvia

04 July SCL Portugal Portugal

19 July SCL Croatia Croatia

03 Aug SCL Poland Poland

24 Aug SCL 105-kg Worlds Ukraine

30 Aug SCL Russia Russia

06 Sept. SCL Hungary Hungary

13 Sept SCL Turkey Turkey

05 Oct SCL Lithuania Lithuania

-- Oct SCL Aruba Aruba

01 Nov SCL Brazil Brazil

8/9 Nov SCL Malaysia Malaysia FINALS
For full details on SCL, please visit their official website.

###



Want to talk strength? Join the IronMind Forum.

You can also follow IronMind on Twitter and on Facebook.