MHP Strongman Champions League Set for Serbia
Novi Sad, Serbia will be hosting the MHP Strongman Champions League (SCL) this weekend—the third stage of the world's largest professional strongman tour.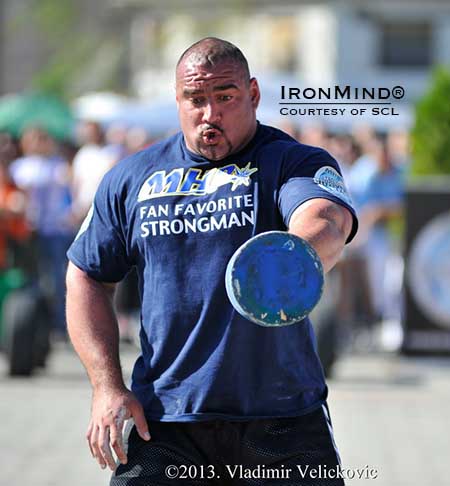 Ervin Katona will be center stage at the MHP Strongman Champions League competition in Serbia this weekend. Image ©Vladimir Velickovic. IronMind® | Courtesy of SCL


"This is the third stage of the MHP/SCL series out of 16," Marcel Mostert told IronMind. "Within the next three weeks, we will have SCL Finland, followed by SCL Holland and SCL Latvia—all in June.
"After returning from the MHP/SCL 'Brutal Edition' in Brazil, half of that field will be here in Serbia, with a spotlight on hometown hero Ervin Katona, who is the current SCL leader. Thor will also be one to watch," said Mostert.

Start List

1. ERVIN KATONA SERBIA
2. THOR BJÖRNSSON ICELAND
3. KRYZSTOF RADZIKOWSKI POLAND
4. LAURI NAMI ESTONIA
5. DAINIS ZAGERIS LATVIA
6. SIMON SULAIMAN SYRIA
7. DANIEL WILDT GERMANY
8. AKOS NAGY HUNGARY
9. BJÖRN SOLVANG NORWAY
10. ALEN RADOSEVIC SERBIA
11. ADIN ARNOUT BOSNIA
12. MARTIN WILDAUER AUSTRIA


Events

• Truck Pull
• Power Team Forward Hold
• MHP Viking Press
• Farmer's Walk
• Loading Event
• Car Deadlift

###



Visit the IronMind Forum: talk strength, discuss this story. Strongman, grip, Highland Games, Olympic lifting, stones and more.

You can also follow IronMind on Twitter and on Facebook.