Louis Cyr on the Big Screen
"Just out and now official," Paul Ohl reported to IronMind, "The Canadian film industry represented by Telefilm Canada and SODEC has approved a major financial partnership for the production of a feature film on the life and times of Louis Cyr, the legendary strongman considered by many as the strongest man that ever lived."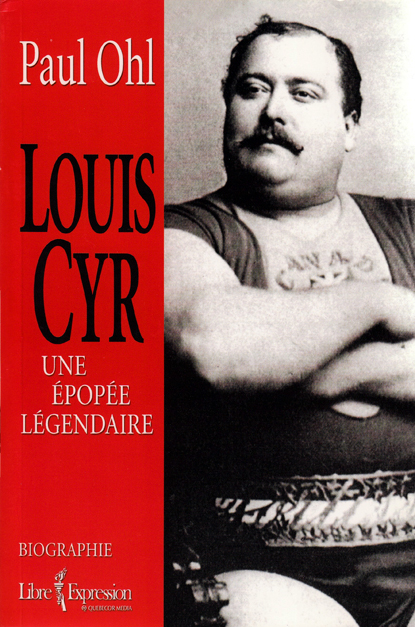 Paul Ohl's definitive biography of Louis Cyr is the basis for an upcoming feature film on the mighty Canadian strongman. IronMind® | Courtesy of Paul Ohl.


"The news has been released by Canadian media," Ohl said. "The multi-million production, said to be one of the biggest ever in Canadian film history, will be produced and released by one of Canada's leading film company, Christal Films, and its president, Christian Larouche.

"Based on my biography of Louis Cyr and on an initial story written by award-winning writer Victor-Lévy Beaulieu and myself, the movie's definite [final] script was written by well-known Canadian script writer Sylvain Guy. The film director to be Daniel Roby, one of the fast rising stars in the business.

"Cameras should start rolling by the end of this coming summer. The production team is pushing into full gear with casting and location crews already at work.

"It is a ten year long ordeal that comes to one very happy conclusion," said Ohl. "Christian Larouche is to be credited for an epic battle. I consider this as one of the greatest news ever for the world strongman community: It reaches way beyond this or that competition, it will link strongman to its roots, thus to the history of our modern world. I would guess that great ones such as Zydrunas Savickas and Derek Poundstone will cherish ever so much the trophy that rewarded their wins at Fortissimus.

"The feature film of nearly two hours is expected to hit the big screen in 2013," said Ohl.

###

The IronMind Forum: discuss this article, talk strength, get help with your training.

You can also follow IronMind on Twitter.