London 2012 Weightlifting: Matthias Steiner Update
When 2008 Olympic gold medalist Matthias Steiner reportedly tore a quadriceps tendon, it sent shock waves through the weightlifting world as the 2012 Olympics are looming large and of even more immediate concern are the upcoming World Weightlifting Championships, where national teams will earn the points that determine how many weightlifters each country can send to London.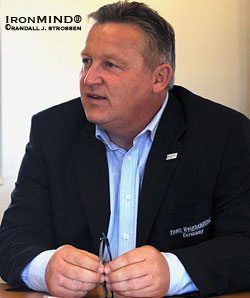 Frank Mantek, Sports Director of the German Weightlifting Federation and German National Men's Weightlifting Coach, gave IronMind a comment on Matthias Steiner's recent injury. IronMind® | Randall J. Strossen photo.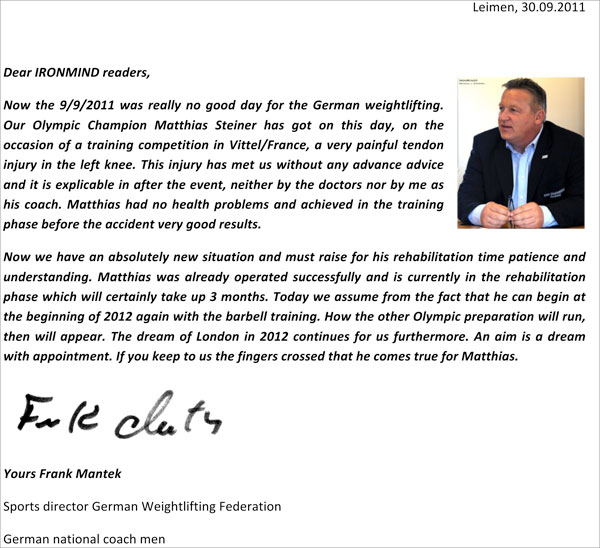 ###

The IronMind Forum: discuss this article, talk strength, get help with your training.

You can also follow IronMind on Twitter.