Latvian Strongman Amateur Federation
"In Latvia last year, the Latvian Strongmen Amateur Federation (LSAF) was created," Vlad Redkin told IronMind®.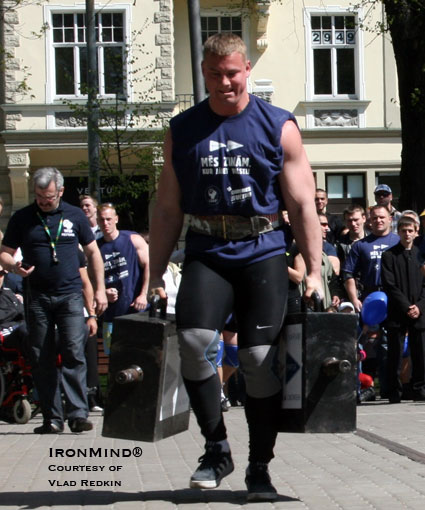 Ingus Feldmanis won the LSAF contest last weekend. IronMind® | Photo courtesy of Vlad Redkin.


"In October there were finals with the participation of 27 sportsmen. We have opened a season of 2009 on May 2. The second stage will take place on May 10 in Riga, the third stage on May, 23 in Yelgava, and the fourth stage on May 24 in Daugavpils." Saying that his plans call for continued development in this direction, Vlad Redkin said, "We are ready to join the world amateur [strongman] movement."