Lasha Talakhadze: 217-kg World Record Snatch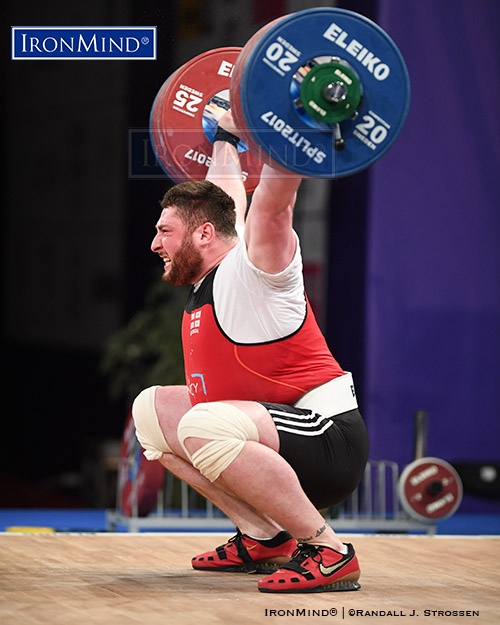 Split, Croatia—Super heavyweight Lasha Talakhadze (Georgia) put an exclamation point on the end the 2017 European Weightlifting Championships as he broke the men's world record in the snatch with a lift of 217 kg.

Not only did Talakhadze blister the lift, but it was part of a six-for-six performance that saw him total 467 kg, a massive 21 kg ahead of silver medalist Gor Minasyan (Armenia).

                                                                  ###



Follow IronMind on Twitter, Instagram and on Facebook.


Want to talk strength? Visit the IronMind Forum: Strongman, grip, Highland Games, Olympic lifting, stones and more.