Labor Day Sale at IronMind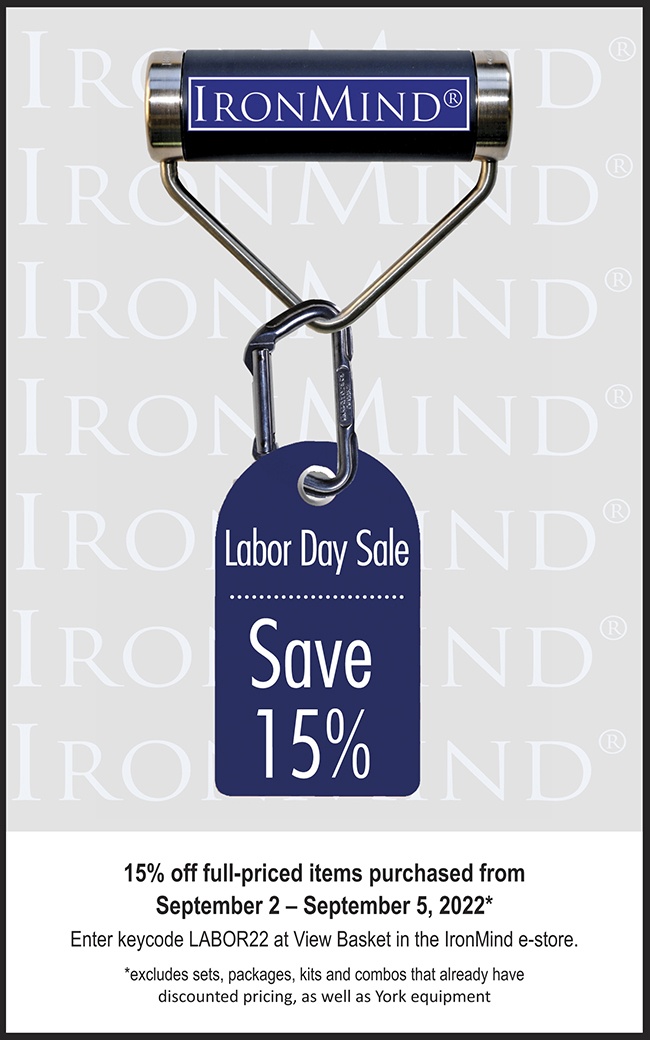 IronMind's annual Labor Day weekend sale starts Friday, September 2

Save 15% on full-priced IronMind equipment, from the Vulcan Squat Racks, Apollon's Axle, Pillars of Power, and Five Star Flat Bench, to the Rolling Thunder, SUPER SQUATS Hip Belt, Headstrap Fit for Hercules, Tough-As-Nails Sandbags, MILO issues, IronMind T-shirts and shorts, . . . and much more.

Order anytime during the entire holiday weekend, September 2 - September 5, and enter the code LABOR22 in the keycode box at View Basket to receive the 15% discount.*

As we enjoy this day of rest, let us take time to remember all those who are working to protect our health, our homes and our country.
*excludes sets, packages, kits and combos that already have discounted pricing, as well as York equipment
###


You can also follow IronMind on Twitter, Instagram and on Facebook.
Want to talk grip, strongman, weightlifting . . . everything strength? Visit the IronMind Forum.