LA FitExpo: Meet Francis Brebner at the IronMind Booth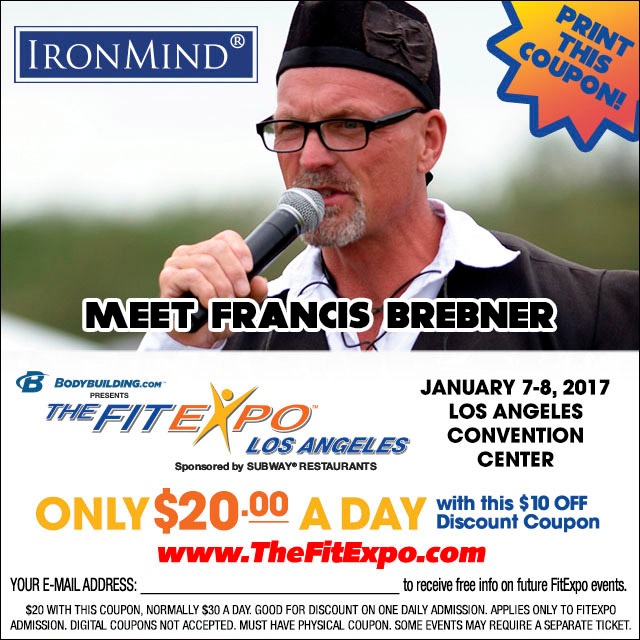 There will be a lot going on at the IronMind booth at the LA FitExpo, including certifications on Captains of Crush grippers and the Crushed to Dust Challenge, and here's your chance to meet Highland Games great Francis Brebner.

Francis Brebner, president of the IHGF (International Highland Games Federation), was a Scottish Highland Games pro athlete who competed internationally for over 30 years and was a 7-time world caber champion.

Francis now works to promote Highland Games competitions and workshops throughout the US and Europe. Stop by the IronMind booth to say hello to Francis, get some tips for throwing farther, and take a shot at the IronMind Crushed-to-Dust! Challenge, and closing Captains of Crush grippers under official conditions.

The IronMind booth is adjacent to the Odd Haugen Strength Classic: grip, strongman and mas wrestling.


                           ###



You can also follow IronMind on Twitter and on Facebook.                        



Want to talk grip, strongman, weightlifting . . . everything strength? Visit the IronMind Forum.